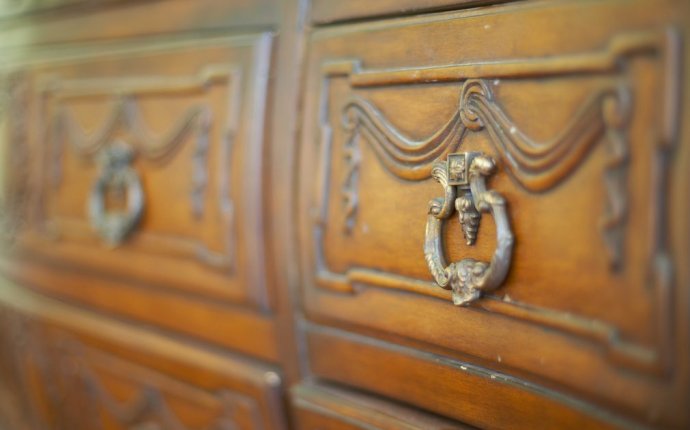 Cleaning Antique Oak Furniture
The old philosophy in furniture restoration was to strip the antique down to the bare wood. Today we want to preserve as much of the original finish and color as possible.
Often what people perceive to be an old, worn finish is just dirt and grime. In such cases, all a piece needs is a good cleaning. Wipe it with a rag loaded with a cleaner specifically made for use on wood. Under the grime there may be a perfectly good finish.
Never use water to clean wood: it will cause the joints to swell.
If the finish on a piece has gotten so dark that you can't see the beauty of the wood, give it the cotton-ball test. Moisten a cotton ball with acetone (nail-polish remover), and rub it on the finish. A clean cotton ball indicates that the piece has a polyurethane finish and needs paint and varnish remover to be refinished. A dark residue on the cotton ball indicates an old shellac finish, which can be easily removed with a product called furniture refinisher. Simply rub the refinisher on the piece to remove the old finish. Finish the stripped piece with a coat of tung oil.
Tung oil is one of the oldest finishes and one of the easiest to apply. Just rub it into the wood with a rag. When the wood begins to dry out after a few months, apply another coat.
Source: www.diynetwork.com