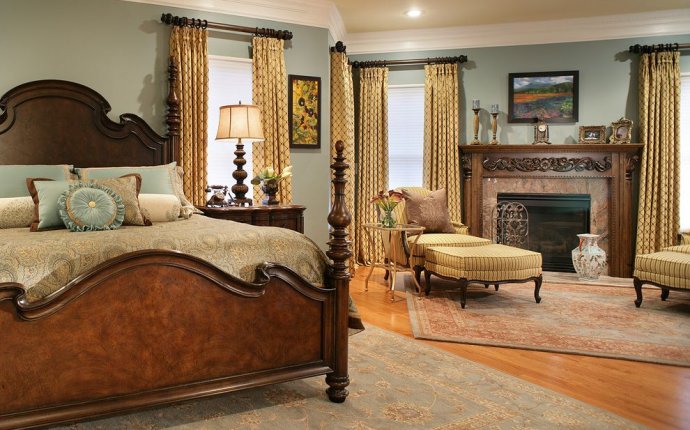 Federal Style Bedroom Furniture
Federal style furniture is timeless, elegant and classic and can work with many different interior design styles. This kind of furniture takes its inspiration from period European designs but is also distinctly American. Federal style furniture remains an influential style for modern furniture designers.
The History
The first thing to understand about federal style furniture is that if don't live in the U.S., you won't know this furniture by the "federal" name. This style of furniture is called "neoclassical" or sometimes "American neoclassical" outside of U.S. borders. Although it is true that the furniture shares many features with neoclassical furniture from Europe, Americans christened their versions of neoclassical furniture design with the name Federal design because of the period in which it became popular.
Federal furniture took off in the U.S. around 1789, in the so-called Federal period - the time after the Revolutionary War, when the Federalists were duking it out with the anti-Federalists over the form the new American government should take. According to curators, Federal furniture peaked in popularity between 1789 - 1820, though of course its influence has lived on. The furniture was most sought after in the large cities and port towns along the U.S. Eastern seaboard - Boston, Philadelphia, New York, Baltimore and Charleston, SC, in particular are associated with Federal furniture. These towns were home to many wealthy people who still had significant ties to Europe and who were influenced by European designers. These cities were also centers of manufacturing of Federal furniture.
Two English furniture designers/cabinetmakers are credited with bringing Federal style furniture to America. George Hepplewhite's 1788 book The Cabinet-Maker and Upholsterer's Guide and Thomas Sheraton's The Cabinet-Maker and Upholsterer's Drawing Book are considered to be landmark books of the Federal furniture movement and responsible for introducing the style to a wider American audience (for this reason, Federal furniture is sometimes referred to as Hepplewhite and Sheraton style).
The Look
Like the neoclassical furniture of Europe that inspired it, Federal style furniture looked to classic Greek and Roman designs for its cues. In fact, neoclassical style got its start in Europe after the ruins of Pompeii were excavated and examples of Roman furniture were discovered. In general terms, Federal furniture is wood furniture featuring colored inlays and geometric designs. According to the Columbus Museum, there are several clues that a piece of furniture is from the Federal period, or at least inspired by it:
contrasted dark and light veneers
light blue interiors
clean edges
straight lines
carvings including:
ribbons
swags
fruit baskets
bunches of grapes
wheat shafts
half moons
eagles
cornucopia
bellflowers
fans
drapery
urns
shields
Buying Federal Style Furniture
Buying authentic Federal style furniture can be extremely expensive, but it is relatively widely available. Replica Federal furniture is also popular and is significantly less pricey. These resources are a good place to start hunting for Federal pieces, both period and replica:
Go Antiques - Go Antiques is a great site of finding the real deal - actual period pieces of Federal furniture. There are pieces for sales for a set price and pieces for sale through online auctions. To try and catch a deal, jump in on some of the auction bidding.
eBay - eBay is another great place to try and score a deal on an authentic piece of Federal furniture. Keep in mind that their vetting process is not as stringent as Go Antiques, so it is a good idea to brush up on your Federal knowledge before you start bidding and to have your piece appraised when you receive it.
Schwenke - The Thomas Schwenke Company is a leader in replica Federal furniture - this is the place to go to get faithful replications of period furniture for much less than the real thing.
A word about using Federal furniture in your home: although Federal furniture is classic and can work with several different design styles, keep in mind that it tends to be a bit formal. Most people use Federal furniture in their dining rooms and living rooms - it can work in home offices, studies and master bedrooms as well.
Source: interiordesign.lovetoknow.com