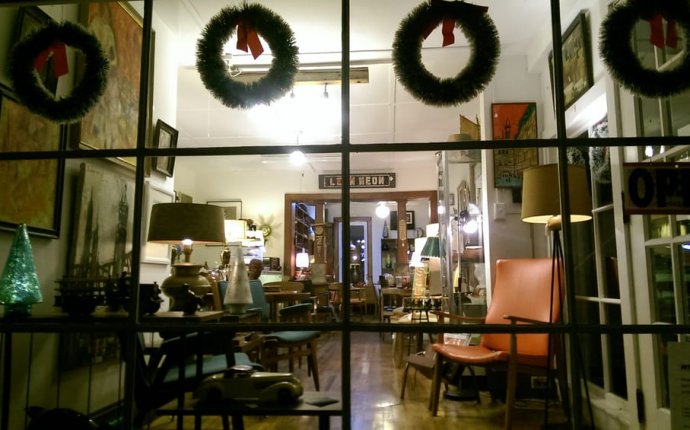 Modern antiques

Even though I'm fairly ancient, I've never seen a Model T outside of a classic auto show. So I realize that there are many things that have been obsolete since the elastic waistband was invented and would confound anyone under age 70. But what about some common items that have come and gone within the last 30 or so years? See how many of these you recognize, and how many of them would puzzle your kids or grandkids.
1. 45 rpm Record Adapter
Seven-inch singles produced in the US had a large half-dollar size hole in the center, unlike the tiny hole punched in LPs that fit conveniently onto a turntable spindle. This large hole tradition was originally instituted in order to accommodate the mechanism inside a jukebox. Rather than making a separate version for home use, the simple solution was to sell adapters that popped into the center of a 45, making it playable on a standard record player. These gadgets were usually found in a bin near the checkout at every record store, a dozen or so for a dollar.
2. Skate Key
Those good ol' fashioned metal roller skates that strapped onto your shoes were useless if you didn't have a skate key on hand to adjust them. The hexagonal loop on top was used to turn the bolt that adjusted the length of the skate and the tubular end fit on the pin that tightened the toe grips. The long narrow hole in the middle? Why, that was for stringing a shoelace through so you could wear the key around your neck while skating.
3. Church Key
Many a barbecue and tailgate party was ruined in the pre-pop top days when it was discovered that no one had remembered to bring a church key to the proceedings. The pointy end punctured beer (and soda pop) cans open – one hole for pouring, one for a vent. The rounded end was used to remove bottle caps – twist-off crown caps weren't invented until the 1960s, and even then it took some years for breweries to start using them on their products. But then again, most veteran party animals of that era knew how to open a beer bottle on a car bumper or table edge in an emergency.
4. Self-Service Tube Tester
Household electronics have become as disposable as Pampers in recent years; if your flat screen television stops working, it's usually just as cheap to buy a new one as to have the old one repaired. But 30-plus years ago when a TV went on the fritz you called the TV Repair Man. He was so ubiquitous that he made house calls, but his services were expensive (and today's Cable Guy has taken the TV Repair Man's vague "I'll be there sometime between X and Y o'clock" promise to a new level). Since a good percentage of the TV malfunctions back then were due to malfunctioning vacuum tubes, DIY Dads started diagnosing and replacing the tubes on their own, saving both time and money. Almost every drugstore, hardware store, and even grocery store had a self-service tube testing machine stashed among the gumball and cigarette machines.

Dad (or Mom or whoever) simply brought whichever tubes he thought suspect and tested them on the machine to see whether they were functional. If the tube in question was kaput, there was a wide selection of brand new tubes stocked in the cabinet underneath the machine available for purchase.
5. Pull Tabs
In between cans requiring a church key and today's pop tops there were pull tab soda and beer cans. The convenience of not requiring an opener was revolutionary, but the innovation came with a downfall: a new type of litter. Instead of disposing of their pull tabs responsibly, many folks simply discarded them on the ground before chugging away. Walking barefoot on the beach in the 1960s and '70s was often something of an obstacle course; those tabs weren't always immediately visible, but they were razor-sharp, and savvy sunbathers included Band-Aids in their picnic baskets for the inevitable sliced toe.
6. Fotomat Booth
The abandoned hut as shown in the right photo is still a frequent sight in the parking lots of older shopping malls across the country. Some of them were re-purposed for a while, but let's face it – there's not much you can do with a form-fitting booth situated miles from the nearest bathroom. Back when cameras still used actual film, and before drugstores offered one hour photo developing, Fotomat was the convenient method of getting your pictures back within 24 hours. You didn't even have to get out of your car (this was at a time when fast-food drive-through windows were still few and far between).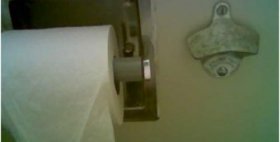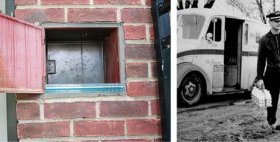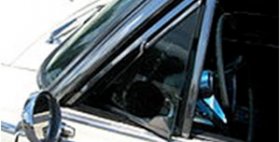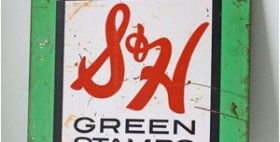 Source: mentalfloss.com