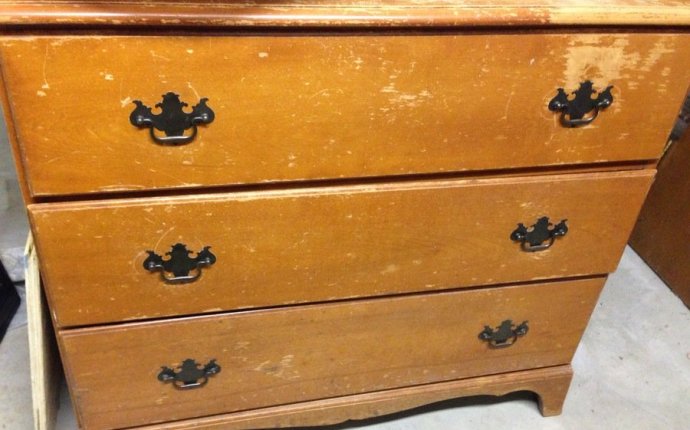 Old Wood Dressers
I used a waterbased acrylic alkyd enamel (called the Pro Classic if you get it from Sherwin Williams). It's water based so it cleans up easily with water, but the enamel formula gives it a harder finish like an oil based paint. It applies so smoothly that I didn't need to use my beloved Floetrol, and barely even needed my foam roller. Plus, I used a semi-gloss finish and didn't even have to use a pesky topcoat because it dried so hard and durable. Seriously, it was crazy how great this paint was.
And it was so thick that I barely even needed a second coat.
The paint color I chose was Sedate Gray. It has green undertones, and can sometimes even look blue in the right light.
And the gray pairs so well with my gold and silver accents, like that mirror that I got at my last thrift store shopping trip (details about that adventure here).
I'm pretty sure that picture of me and Jesse is sideways, but whatev, A for effort.
I'm not quite sure what I'm going to use this dresser for yet. I might use it as a buffet in our dining room (if it fits after we get a table and chairs back in there...one day). Or I might use it underneath our TV in the living room.
For now, it's just in the empty dining room, all dressed up with nowhere to go.
We've all been there, girl.
And since I lost that piece of hardware somewhere deep in the pits of the spider garage, I replaced ALL of the hardware with some fabulous
antique restoration
hardware from my favorite place.
and some sassy Victorian bail pulls on the rest of the drawers.
And it all just came together!
And that, friends is the story of the easiest dresser makeover I've done so far!
So, tell me, are there any tips you've learned along the way that I should know about? You guys consistently give me the most amazing advice when it comes to stuff I should try.
Keep it comin', girlfriends.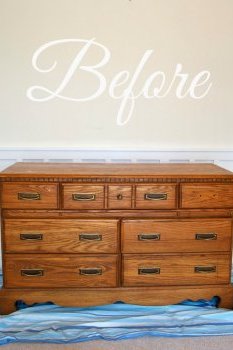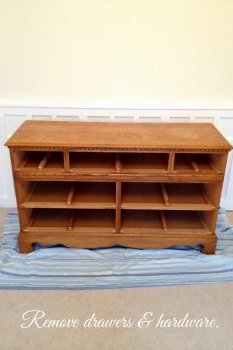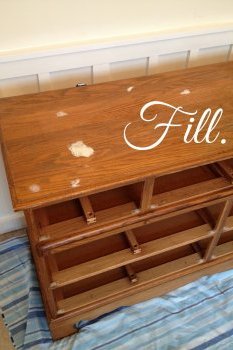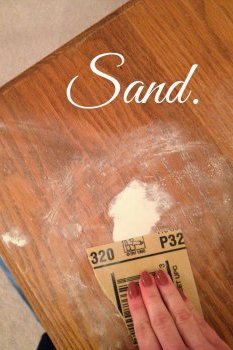 Source: www.livelovediy.com