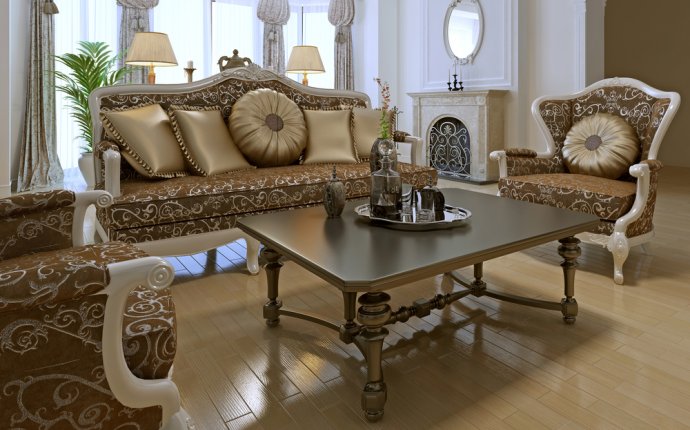 Affordable Antique Furniture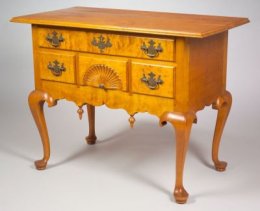 Reproduction furniture can be an affordable entry point to antiques auctions and choosing good quality, strong design and well-regarded manufacturers can also see a retention of value and growth potential over time.
What sometimes comes to mind when thinking about reproduction furniture is poorly constructed, flimsy furniture of indeterminate wood (think pecan wood, or Asian hardwood imports) and in a pastiche of styles never found in the historical period. Did Philadelphia mahogany armchairs really have rockers in the 1770s? I think not.
There are, however, some clear winners among reproductions. The following is a list of just a few of the many makers that I've been following for the past two decades in the marketplace.
Each with a unique story, all three manufacturers share similar characteristics in quality, design and finish that set them apart from most other firms. The use of well-chosen American hardwoods typical of the historical period, faithful reproductions of antique furniture forms, and good quality construction and cast hardware distinguish their furniture. Examples by these furniture manufactures are worth seeking out at auction houses or antique shops, and make desirable, affordable additions to any collection.
Wallace Nutting, Framingham, MA
active circa 1918-1930s
Best known for his hand-colored photographs, Nutting was an author and scholar of Early American Furniture & Decorative Art, and his firm produced bench-made furniture forms from Windsor chairs to highboys. Pieces will usually bear a paper label (early) or more typical branded mark with his name.
Kittinger Furniture Company, Buffalo, NY
active circa 1866-1995, 1999-present
The most sought after forms by this maker are faithful reproductions of 18th century pieces made under license for the Colonial Williamsburg Foundation (1937-1990) and the Newport Preservation Society. Pieces are characterized by attention to period detail.
Irving & Casson — A. H. Davenport Company, Boston & East Cambridge, MA
active individually and jointly from the 1870s
These two well-regarded Boston area furniture manufactures were active in commercial decorating for public and private buildings. They produced architectural designs and White House commissions for Theodore Roosevelt's presidency. They're known for great quality construction and ornamental brass hardware.
Skinner Lot Alert is a great way to get notified when pieces by any of these makers (or those of your choosing) are posted to the Skinner website for an upcoming auction. Reproduction furniture can be a great auction buy and above all, antiques are green, perhaps the ultimate form of reuse and repurposing!
Source: www.skinnerinc.com