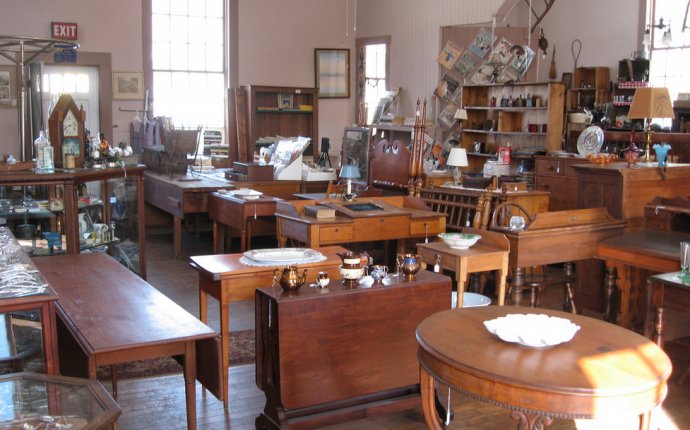 Antique and Second Hand Furniture
1414 Key Highway
Baltimore, MD 21230
(410) 433-1616

Home on the Harbor focuses on cozy, modern furnishings rather than antiques. Its comfortable showroom is couched in a renovated warehouse on the water with a beautiful harbor view. Unlike some furniture showrooms, it is not crammed wall-to-wall with bureaus and cabinets – rather, its showroom is well-lit and has a modern interior, arranged as a series of domestic islands, each perfectly showcasing what a particular arrangement of sofas, coffee tables and lamps could do for your house or apartment. Or look elsewhere in the showroom to see the showcases of kitchen and dining sets. Work with one of the in-house specialists to find an arrangement that perfectly fits your style and needs; and keep an eye on the website for special deals, like sales of its showroom models.
Overstock Outlet
2811 Sisson St.
Baltimore, MD 21211
(410) 235-2000
Carrying bedding, home goods, linens, furniture, wall art and more, Overstock Outlet brings the public all of the furniture items that were shipped out as surplus from warehouses from around the country, meaning the furniture you buy is good as new, but at used prices. Where does this furniture come from? Well – among other places – some of it comes directly from five-star hotels. Before you over-spend anywhere else, visit Overstock Outlet's website and see if it has the home items you are looking for.
Related: Ask An Expert: Decorating Your Bedroom On A Budget
Essex
Used Furniture
313 Eastern Blvd.
Essex, MD 21221
(410) 391-0681
Prices on used furniture could not come lower than this! As estate liquidators, Essex Used Furniture (formerly A Squirrel's Nest Antiques) deals mostly in bulk, and moves massive amounts of antiques and used furnishings weekly, making the pickings bountiful for anyone shopping around for a bargain. If you are looking to clean out your basement, garage or attic, give Essex a call. It buys and sells in bulk (no consignments) so it's a quick and easy way to furnish or clean out your house or apartment.
Ryan's Relics

7900 Belair Road
Baltimore, MD 21236
(410) 870-6493
Locally owned and operated for about a decade, Ryan's Relics specializes in estate selling and buying, meaning the variety of furnishings moving across the showroom is always impressive, and the amount of new furnishings arriving daily is equally impressive. Ryan's handles every variety of furnishing, ranging from new, to antique, to used contemporary items. With inventory changing daily, Ryan's attracts a regular clientele of bargain hunters, combing its ever-changing stock, hunting for that perfect item. Become one of them today.
Related: Ask A Baltimore Expert: Tips On Finding Deals Shopping Online
Joel Furches is a freelance writer and researcher for The Examiner and Logos Software, and also manages his own catalog of writing on Hub Pages. Joel is on the board of directors for Ratio Christi. He has a bachelors in Psychology and a Masters in Education.
Source: baltimore.cbslocal.com