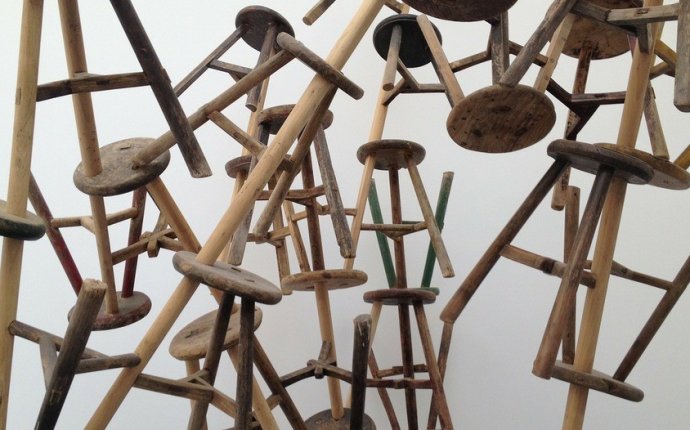 Auctions Second Hand Furniture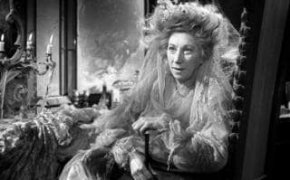 The irrepressible British interior designer Nicky Haslam was telling me recently that it's now officially uncool to buy endless mass-produced furniture. Old Etonian Haslam talked wittily about personality-free "rooms by the yard". Furniture that has been pre-loved or which has been bought second-hand can, he says, inject, "oomph and individualism" to your house.
My own love of second-hand furniture was fostered during my gap year in Paris in the early 1990s. My fashion student buddy, Didier, would drag me up at the crack of dawn and we'd take the Metro to the Saint-Ouen flea market. He would prod a chair and say something like, "Hmm, that's quite nice in a Charles Eames-meets-Liberace sort of way, " and I'd have no idea what he was talking about. But I soon did.
Didier taught me that you mustn't be afraid of copying a stylistic era and then adding your own ideas. He had a wooden brunch bar with a fake Fragonard painted on the front next to an African art deco stool and a kitschy cuckoo clock from Geneva. He told me to beware of "fashionable" furniture because, guess what, it's soon going to look out of date.
Unlike the 1990s, we now have the internet to advise us how to tweak second-hand furniture
Second-hand is usually also cheaper than first-hand furniture, so you can afford to take risks. One day Didier decided to spray-paint his brunch bar silver. It didn't matter when it turned out to be a huge mistake, because he went back to the flea market and returned with a new pine table. It looked decidedly cheapo and there were mouse holes on one of the legs.
Yet the next time I went to his studio flat, I was struck by a beautiful solid pine table, distressed and re-painted. (He'd actually accentuated the mouse-teeth feature. Oh, he was very cool, was Didier.)
The good news is that, unlike the 1990s, we now have the internet to advise us how to tweak second-hand furniture if we're not innately stylish Parisians, as well as websites where we can compare and buy vintage pieces instead of schlepping all the way to a flea market on the edge of town.
Go to museums and visit old houses to get further inspiration for your "off piste" second-hand furniture adventure. I love the Wallace Collection in London with its swirly, elegant 18th-century furniture as well as the fascinating Sir John Soane's Museum, filled with an eclectic mix of art works, sculpture and furniture, and untouched since his death 180 years ago.
Another useful idea is to work out what your taste is. Consider your favourite films: are you a Clockwork Orange brutalist type who favours gold wallpaper and chrome-clad walls? Or are you more of a Great Expectations (the 1946 David Lean version) fan? Miss Havisham's bedroom has fuelled many a viewer's journey into shabby chic.
A pioneer of shabby chic? Miss Havisham in David Lean's Great Expectations Credit: Rex
Weirdly enough, I now seem to have developed a Charles Eames-meets-Liberace taste in furniture in my own house. I have transformed my grandmother's old hostess trolley into a mid-century modern-style drinks trolley. As my friends and I sit around on my fat, comfy charity shop couch (re-covered with cream French linen and rumpled-look cushions) granny often flashes through my mind.
The sofa was inspired by a trip to kitsch/cool Palm Springs, now famed for its slick, soft-lined furniture of the 1950s and 1960s known as "mid-century modern."
I have a friend there, Richard Dupont, who was one of Andy Warhol's intimate circle. He has a chic cream couch by Angelo Donghia whose customers included Liza Minnelli and Diana Ross. Richard insists that Whitney Houston once spent the night on his couch.
Back in London, after a round of cocktails around the hostess trolley, the Houston story will inevitably emerge. Which will give rise to another story. And then another. Such is the magic of second-hand furniture.
Source: www.telegraph.co.uk