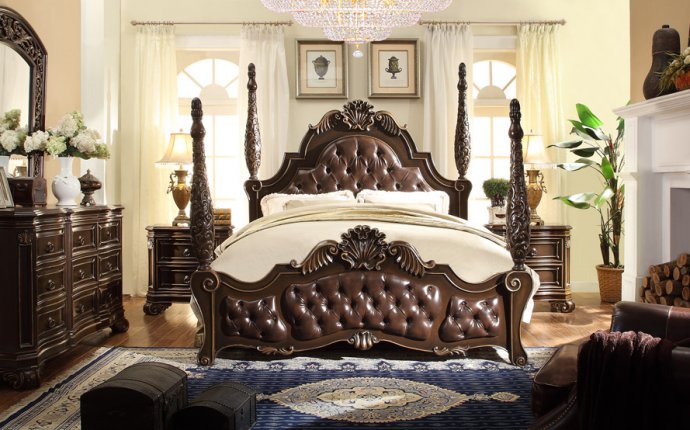 Antique Furniture Memphis Tennessee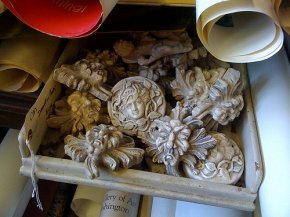 If there's anything architectural missing from your home, chances are you can find it (or a suitable replacement) here. South Front has been carrying all sorts of architectural oddities for more than 30 years. Their three-story building is stuffed with doorknobs, light fixtures, windows, bathtubs, mantles and hardware. They've also got a very impressive collection of taxidermied deer and moose heads.
Toad Hall routinely wins "best in Memphis" honors, and it's easy to see why. Their selection of super cute retro housewares, linens, decor items and furniture makes for perfect gifts. They also carry some new items – think candles, jewelry, perfumes and holiday decorations. Don't miss the second floor – some of the coolest stuff in the shop is in one of the front rooms.
Before you go inside Flashback, check out their amazing seasonal window display. It's a quick preview of all of the mid-century goodness that the shop has to offer. They have a huge selection of vintage (and reproduction vintage) dishes, knickknacks, clothing and accessories. Don't miss their furniture – everything they carry is absolutely gorgeous.
4. Gary's Antiques (2158 Central Ave)
It may not be the cleanest shop in town (and it's definitely not going to win any prizes for its organization), but Gary's is great for people that don't mind digging for their treasures. The low-ceilinged shop is stuffed with rehab-ready furniture, housewares, jars, and ephemera. Pro tip: some of the best offerings are the ones sitting in the parking lot. Don't be afraid to bargain a little bit, especially if the price isn't marked.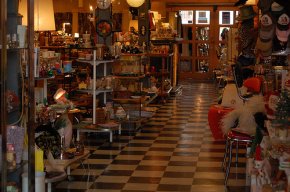 Palladio is the exact opposite of Gary's. It's refined, classy and well-organized. They've got a huge selection of antiques and art in a 12, 000 square foot building that used to be a stained glass studio. After you shop at lunch at the in-store restaurant, Cafe Palladio.
6. BoJo's Antique Mall (3400 Summer Ave.)
If you're going to go to Bojo's, I recommend setting aside at least two hours. This sprawling, multi-story (I'm not sure how many there are – the inside is architecturally confusing) shop has everything – books, toys, records, art, housewares, furniture, military memorabilia, and all sorts of forgotten gems. It may take some extreme searching to find that perfect thing, but the prices are reasonable, and the experience is great.
It can seem a little fussy at times, but Past and Presents is definitely worth a visit. It's located in an old filling station on Poplar Ave. in Collierville. In addition to their huge selection of antiques, they also carry some new gift items. Pro tip: All sales are final, but the shop allows you to take items home for a 24-hour "approval period" so that you can make sure they're perfect.
Locals that have made the drive swear by Sheffield Antiques Mall in Collierville. One of my readers actually described it as the "happiest place on earth". It's huge (quite possibly one of the largest antique shops in the state), and they carry a little bit of everything. Check out the "mall tour" on their website before you head out to get an idea what the shop is like.
Source: ilovememphisblog.com