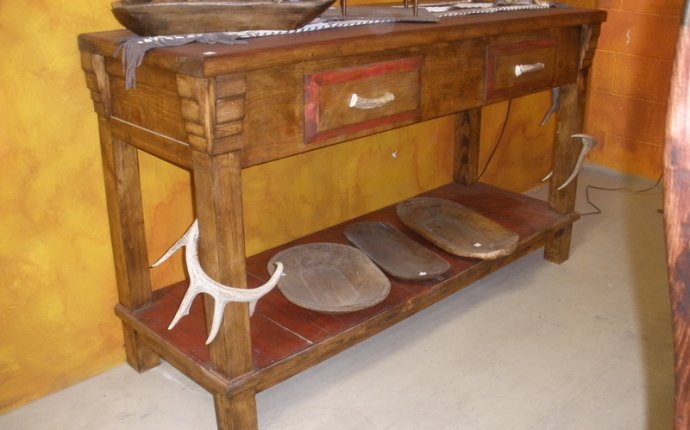 Antique Mexican Furniture
Welcome to the world of Gringo Furniture, a world inspired by Mexico experiences, Mexico travels, Mexican homes, Mexico art and culture. If you are looking for furniture for your home in Mexico, you've come to the right place. Our furniture pieces are custom made in Mexico by Mexican artisans and shipped by us to your Mexican address - anywhere in Mexico, or in some cases to your U.S. address. Please note: As an online business, we do not have a showroom or store in Mexico. We are based in the U.S. All prices on this site appear in US dollars. Call us at 888-294-1538. We look forward to hearing from you and getting to know you!
Why Gringo Furniture?
Great selection
Customized choices
Smart, safe, reliable, no-hassle service
Get it on time
White glove free delivery (most locales) available
Multiple payment options
In business ten years
Here's what you can expect when you order from Gringo Furniture
From Gringo Furniture you can expect support, friendliness, excellent customer care, competitively priced furniture, great quality and craftsmanship, gorgeous indoor/outdoor durable fabrics, interior design inspiration, expert advice and outstanding logistical coordination and follow through. We are not just saying it. We have done it. For many years. We excel at providing beautiful Mexico furniture, made just for you, at reasonable prices, delivered safely and efficiently to your Mexican home. We are not saying it's easy. We know it is not always so. But that's where we add value: we thrive on making it happen, for our happy customers, time and time again. We furnish your Mexican home easily, efficiently, kindly, cost-effectively.
While you are visiting our Mexican furniture site, we hope you...
Find inspiration, ideas, answers to your questions about furnishing your Mexican home or Mexico rental property.
Feel our love and respect for Mexico and the Mexican people, for the amazing artisans who work hard to bring you unique furniture, packages, collections.
Share in the excitement of creative collaboration as we help you build the Mexican Dream Home, or the Mexico room of your own you've always envisioned.
Gringo Furniture can help you build a unique Mexico home environment
We love helping you build a unique environment, a haven for yourself and others utilizing beautiful furniture and décor. We know that your choice of furniture, materials, colors and textures greatly impacts the feel of your home. We love helping our customers furnish their dream homes in Mexico and the U.S. A dream home doesn't have to be a large home. It doesn't have to be expensive. It does; however, have to have heart. It needs to have your hand, your vision, your special touch. We work with you to capture your vision for your Mexican home … and we use that in helping you find the best pieces of furniture to bring your Mexico dream home to life.
Making your Mexican home a nourishing oasis
Your Mexican home environment can be a sanctuary for you, your family, your renters and your guests. We can help you make it unique. We help you imbue your Mexican home, through our Mexican furniture, with the essence of Mexico … by helping you choose the right furniture pieces in the right finish, style, woods and materials. If your main concern is the environment, we can use recycled or reclaimed woods to customize your Mexico furniture. We also help you choose the right finish for the feel and look you are going for in your Mexican home.
Is it the warmth and inviting touch of a rich Medium pine finish, or the sleek sophistication of a dark chocolate furniture finish?
We also assist you in choosing the best fabrics for your home, need and budget.
If you are renting your Mexico home, we urge you to consider our beautiful indoor/outdoor fabrics – they are most practical for furnishing Mexican rental properties.
Tips on How to best work with Gringo Furniture:
Browse through our Collections to get an idea of what catches your eye.
Visit the various rooms to get ideas of furnishings for your Kitchen, your Bedroom or your Living room in Mexico.
Call us with your questions, ideas, plans, needs.
Complete a shopping cart. It will send both you and we a copy. We can review it together over the phone to discuss your needs, suggest other possibilities, fabric choices, and discuss delivery times.
Let us know what Mexico property you need to furnish, on what timeline, in what style and within what budget. Send us your floor plan and we'll get to work and contact you with a few scenarios.
Gather photos, samples, clippings of furniture pieces you like, the textures, colors, sizes you need for your Mexican home. Email them to us and we will be happy to customize your pieces using those ideas.
We are always happy to offer our suggestions for furnishing your Mexico home. Tell us if it's Mexican rustic furniture that captures your fancy. Tell us if you prefer a more Mexico contemporary approach. Perhaps you are partial to the exotic, in which case our Zen or Indian style furniture pieces will be inspiring for you.
Thank you for choosing Gringo Furniture
Whether you are looking to furnish a 2 Bedroom 2 Bath beach condo in Puerto Angel, a rental property in Ajijic, a fully renovated colonial home in Merida, a posh penthouse in Puerto Vallarta, or a Mexican cottage in Mazatlan... we are delighted to work with you. Whether you are looking for beautiful antique, shabby or distressed furniture finishes, sophisticated combinations in dark wood and rattan, sleek outdoor synthetic rattan, brightly colored Adirondack chairs or lacquered furniture … the most comfortable sofa you have ever sat on, or an exotic Mexico bedroom set, you have come to the right place. Welcome. We are glad you are here. We look forward to connecting with you!
Source: www.gringofurniture.com