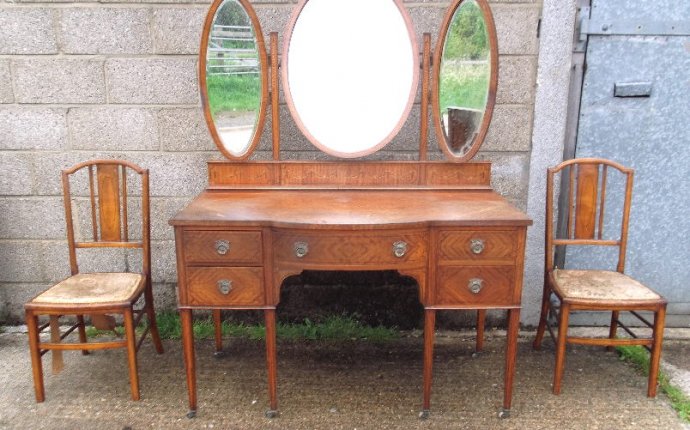 Antique Victorian Bedroom Furniture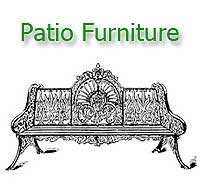 Let us take a typical Victorian house, a residence of a family belonging to the upper middle class. What rooms will it contain? There will be an entrance hall, of course, dining room, living room, music room and morning room, master bedroom and two or three other bedrooms, a nursery probably, besides the kitchen and a bathroom. Victorian furniture was good, solid, and lasting; chairs, chests, cupboards, and bedroom furniture served several generations, and as each succeeding young couple took discarded pieces from the old home, and later completed their furnishing in newer style, the household goods became mixed.
Antique Dining Room
Explore the world of antique furniture: find antique furniture pictures and information about Victorian stylefurniture, antique furniture, and vintage furniture. Also featuring pictures of Regency Era furniture and window treatments from the early 19th century. Antique Dining Room furniture includes tables, antique chairs, and Victorian sideboards. Image here illustrates a dramatic carved mahogany Antique Dining Table with winged griffons.
Antique Sofa / Victorian Settee
Elegant antique settee upholstered with deep diamond-tufting in a French silk moiré is one of several Victorian sofas shown. These settees are big, well-designed and sturdily built with solidly constructed birch-mahogany frames.
Bedroom Furniture
Antique Bedroom Furniture
Victorian era creative and space saving antique bedroom furniture storage solution.
Antique Bed from Early 19th Century
An 1803 luxurious antique bed and bedding.
Collection of Antique Beds
This collection of antique beds from the Victorian era represent the lavish and elaborate furniture designed for the elite of Victorian society.
Antique Oak Furniture
Antique Dresser
Collection of antique dressers with bevel mirrors and solid brass handles with trimmings.
Antique Oak Table
Antique oak pedestal table with beautifully polished top and massive carved claw feet.
Living Room Furniture
Victorian Chairs, 1878
Four style of antique Victorian chairs from 1878.
William Morris Living Room
Furniture and window treatments by the famous designer.
William Morris Wallpaper
William Morris led the Arts and Crafts movement of c.1860 to 1910 and produced everything from furniture and textiles to wallpaper and jewelry.
Antique Victorian Chairs
Featuring several styles of antique Victorian chairs.
Library Furniture
Victorian Library
The suddenly rich and uncultivated man declares his new house "must not be without a butler's pantry and a library.
Wooten Desk
A magnificent Wooten Desk, one of the most highly prized examples of Victorian Furniture.
Patio Furniture
Seating arrangements add to the charm of the outdoor garden. Patio furniture can add the coziness found in an indoor living-room to the outdoor garden design. Patio furntiure makes outdoor dining a relaxing occasion.
Regency Furniture
The true "Regency Era" refers to the time in Great Britain when King George III's son, the Prince of Wales, ruled as his proxy as Prince Regent from 1811 to 1820. When focusing on fashion and furniture the term more loosely refers to the period from 1795 to 1820.
French Drapery Window Curtains
A paladian window of three divisions is decorated by curtains of blue and lilac silk and taffeta.
Regency Window Curtains
Simple elegant drapery suspended on brass rosettes and
ornamented with cord and tassels.
Antique Clocks & More
Vernis Martin Antique Furniture
Vernis Martin hand decorated antique vitrine.
Antique Bronze Aquarium
Rare antique Austrian bronze aquarium, designed to be a centerpiece for a formal antique dining table.
Antique Clock: Victorian Waterbury Wall Clock
Marvelous 1891 Waterbury #7 wall clock in a fancy oak case with old dark finish.
Antique Furniture Glossary
Antique furniture styles: Art Deco, Art Nouveau, Arts and Crafts, Federal, Victorian, Regency, Georgian.
Bedroom Dressing Tables
Picture a Dressing Table with rich lace hangings interlined with rose silk, a combination which would impart an exquisite glow to the complexion, and a mirror so perfect that it reflected each image as clearly as though it were a sparkling diamond. This toilet-table belonged to the true lady of the world, decorated with all its costly accessories.
Vintage Furniture
See photos of the Lord and Taylor furniture department in the 1940s. Great ideas for retro decorating. See a bedroom sofa group, stylish bedroom furniture and mirrors.
Source: www.victoriana.com