Antiques Furniture Augusta GA
This shop is in the heart of downtown Augusta…so I was a little worried that it would be filled with highfalutin "fine" antiques…but BOY, WAS I WRONG. First of all, they filled their huge front windows with delicious scenes straight out of a farmhouse kitchen, so I was hooked before I even stepped inside. And then my feet hit their creeky hardwood floors and I covered every square inch…this shop has two shoppable floors (and a curious, closed-off third floor) filled with vintage glory. DEFINITELY will be returning to this shop next time I'm in town.
And now we cross the river from Augusta, Georgia into North Augusta, South Carolina!
This shop spoke to my heart from their webpage…when I saw the words "We specialize in the rehoming of good vintage furniture.", I melted a little inside. So I had a good idea that I would feel right at home here…and I was right! There was plenty of furniture to be found- especially in the back room- but it was the "smalls" that got me. Especially this cupboard of linens…my favorite treasure from the entire road trip was this cross stitch sampler. How could I resist?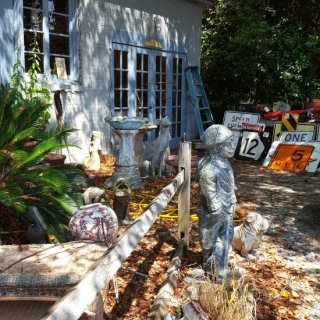 What is a Sadie road trip without a few thrift shops included? This one is located just down the block from City Limits, so it works out well for a road tripper like me! And you know I love a thrift store that has a huge housewares department…and that's precisely what Community Ministry Thrift offered. Half the store are projects waiting to be made!
Truth be told, Riverfront Antique Mall could be a day trip unto itself…it's JUST THAT HUGE! Like, 100, 000 square feet huge. Admittedly, I couldn't cover it all in the time I had allotted…I seriously under estimated the size.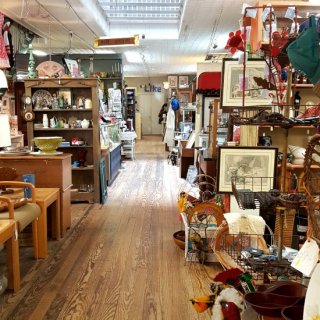 But, I saw a lot of primitives in the booths I checked out…and even the exterior was a treasure hunt, so I'll have to plan a return trip when I have more time…I'm 100% positive I'd find a treasure (or 50) if I walked the entire thing. Bonus- you could probably get your 10K steps in for the day in one fell swoop!
A couple of noteworthy things…one of the shops I had hoped to hit was closed. BOO! But I was able to peek through the windows of, and it looked like something right up my alley. So I'll try again sometime…
And this was a drive-by place that made me turn around- how could I not?? But alas, it, too was closed! Note to self- return to Augusta when it's about 30 degrees cooler and come on a day when Frog Hollow General Store is open. My little eye spies some treasures behind that fence!
***
Ok, Augusta-area friends…what did I miss?? And just as importantly, which town shall I road trip to next?? Let me know in the comments below…I'm always looking for fun suggestions!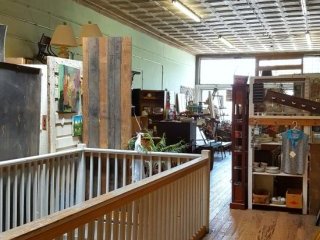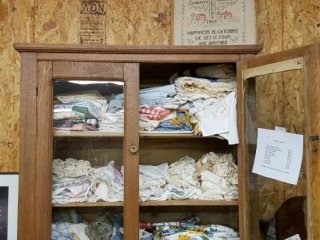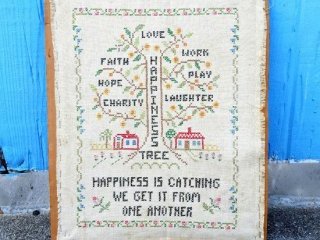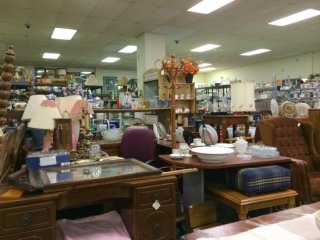 Source: www.sadieseasongoods.com