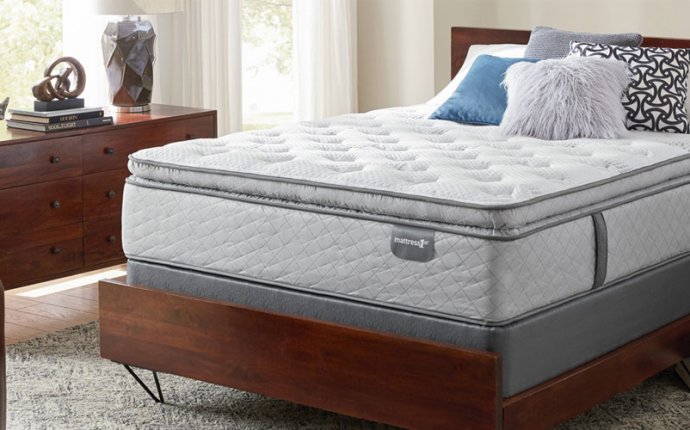 First for Furniture
Outfitting your first home or apartment is exciting, daunting and (potentially) very expensive. Fight the urge to go buy furniture and furnishings all at once. Create a plan and know where you can save and what you should splurge on. It may take a while, but if done carefully, you'll end up with a curated collection of things you'll love for years to come.
MATTRESS – SPLURGE: Buying a mattress can be as stressful as buying a car. There are so many options, and the decision-making process can be nerve-racking. You spend a lot of time on your mattress, so this is the place to splurge. Do your research to figure out what type is right for you: coil, foam or a combo of both. Even if you plan to buy online, go to several stores to figure out how firm or soft you want to go. Think you're ready to purchase? Before you buy, find out if you can return your mattress. Some stores will give you 90 days no-questions-asked to decide, while others will charge a fee to return a mattress. If you can wait, buy your mattress around one of the big Monday holidays: Memorial Day, Labor Day, etc. That's when retailers have the biggest sales.
DRESSERS + NIGHTSTANDS – SAVE: Wood pieces like dressers, nightstands and coffee tables can be had for little money. When shopping for these pieces, ignore the finish and look at the general shape, the sturdiness of the piece (avoid anything held together with staples) and how much storage the piece will provide. Refinishing furniture is more sloppy than it is difficult. Products like chalk paint and gel stains make the process easy.
SOFA – SPLURGE: Invest in a good sofa. Go with a basic/neutral color and classic design, so even if you change the style of your home or your living room, you won't have to shell out big bucks for a new sofa. Ask yourself, "will I still love this in a few years?" To save money, buy secondhand. Many high-end furniture stores sell used furniture on consignment, or you may have a designer consignment store in your area. It's usually better quality stuff, but way cheaper. Sometimes it's better to buy a quality piece secondhand than a new piece that is cheaply made. Do research on the brand to see what it retailed for brand new — that'll help you determine if you're getting a deal.
DINING FURNITURE – SAVE: This is where you can save and score some deals on secondhand pieces. Remember, your table doesn't have to match the chairs, and not every chair has to match. For a striking look, buy six different chairs and paint them all the same color. Scour secondhand stores, online forums and estate sales. It doesn't have to be perfect. A pretty tablecloth can cover blemishes and dents, seat cushions can make a boring chair look adorable and pillow cases can be used as chair-back swags to give you an elegant look.
RUGS – SAVE: If your flooring is less than appealing, cover it up with area rugs. You can spend a lot on area rugs, but you can also buy a large remnant and paint it to match your color scheme. You don't need artistic skill, you just need to be able to lay tape in a straight line. Don't be afraid to layer rugs too, it'll give a rich feel to any room. Wood and concrete floors can be painted, too.
FLOORING – SPLURGE: Flooring is an investment, so it's not going to be that cheap. If you don't plan on staying in house for too long, go with an affordable option, not necessarily what you love. Also, make sure you have the right type of flooring for each room. You'll need something waterproof for bathrooms and kitchens.
ARTWORK – SAVE: A collection of great artwork does not come overnight. It must be curated and finessed over time, but, it doesn't have to cost a fortune. There are many options. Look at secondhand shops and garage sales. Or create your own art. Try string art, blow up your favorite photography, make quote/word art, frame an old scarf (like the image below) or vintage piece of clothing, or find some old-style posters and hang them in an unusual way. Go to local art shows to look for upcoming (starving) artists whose work is reasonably priced. If you get lucky, in a few years, it could be worth more than you paid for it.
Source: www.hgtv.com