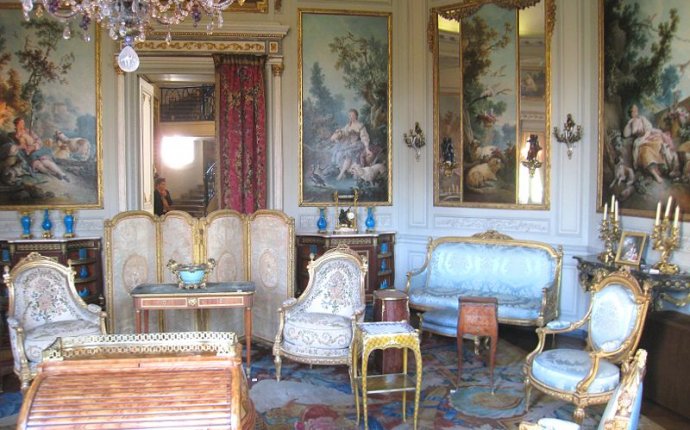 French Antique Furniture Louis XV
The French art fraud office, OCBC, began investigating the two antiques dealers, Bill Pallot, a chair specialist, and Laurent Kraemer, owner of the Kraemer gallery – one of Paris' oldest – in 2012.
They started the probe after receiving letters of denunciation from another French antiques dealer, Charles Hooreman, a renowned specialist of 18th century chairs – considered among the most refined in French history.
Over the past 20 years, Versailles has bought 10 antique out of a total of 13 chairs built by Louis Delanois - the master chair maker who built a batch in 1769 for Madame du Barry, Louis XV's mistress - along with one 19th century copy recognised as such.
However, according to Mr Hooreman, the so-called "originals" are in fact recent copies. Among these are at least two out of four bought in 2009 from Kraemer's, founded in 1875 for 1.7 million.
France's culture ministry then hailed the chairs as "national treasures".
Mr Hooreman said he first started having doubts about their authenticity when he realised that too many were in circulation, given that another six of were sold in Christie's in New York in 2001. In all, 12 were built plus a slightly larger version for Louis XV himself, which has been lost.
"I have seen them all, handled them, examined them. Versailles has 10, (a) Swiss collector two, and I know another that is impeccable belonging to a Parisian collector, " he told Le Monde. "That"s a lot."
Mr Kraemier, however, dismissed the claims, telling the paper: For us this furniture is perfect. What's more they've been classified as national treasures, which means they were studied and analysed over several weeks, then appeared before a commission. For me, as for (the commission), they are genuine."
Source: www.telegraph.co.uk