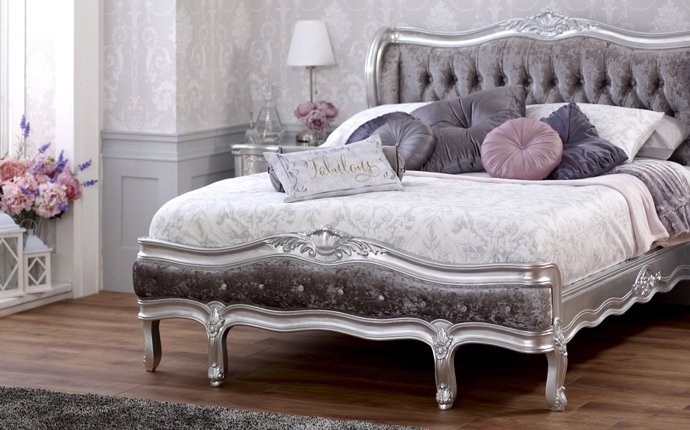 French Ornate Furniture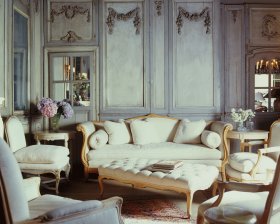 The three decades from 1730 to 1760 reflected the new priorities of comfort, refinement, versatility and well-being. It also became a time that celebrated the relentless pursuit of originality in design.
In response to the excess and formality of earlier periods, furniture and decor became lighter – physically and visually, and more human in scale. Rooms became smaller and more intimate, and furniture easily moved for gatherings. It was the birth of the salon and the boudoir – both of which prized comfort, elegance and privacy. And for the first time, the idea of furniture became a status symbol.
Rococo style took pleasure in asymmetry. Decorative elements were inspired by nature, such as carved leaves, flowers, and shells. Artisans of the period used a more florid and graceful approach. Their style was ornate and used light colors, curves, and of course gold. The Rococo had playful and witty themes. The interior decoration of Rococo rooms was designed as a total work of art with elegant and ornate furniture, small sculptures, ornamental mirrors, and tapestries complementing architecture, reliefs, and wall paintings.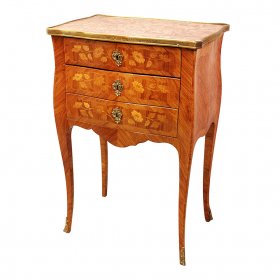 Comfortable and fashionable seating became an important part of the period. Louis XV armchairs, bergères and settees with their loose, upholstered cushions, and sinuous shapes, are considered by many to be the apex of French furniture design. Changes in seating design ranged from the development of springs, for comfort, cushioned arms, a lengthening of the back, and loose seat cushions. Furniture was also freestanding, instead of being anchored by the wall, which facilitated an overall movement and freedom not experienced before. Chairs were often painted or gilded, and only rarely left as a natural wood color.
By the end of this thirty-year period of exotic refinement and exuberance, tastes would again change, as Louis XVI took the throne with Marie Antoinette, which would harken a turn toward Classicism with the discovery and excavation of the ruins of Pompeii.
Source: blog.thehighboy.com