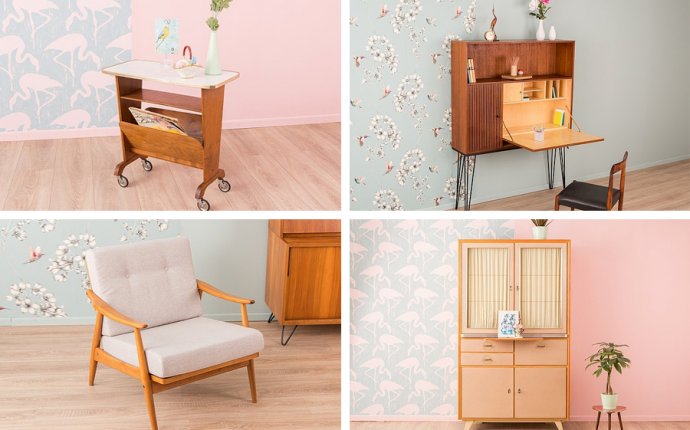 How to Sell Vintage Furniture?
The need to sell used furniture results from several situations. They include simply wanting to replace old furniture, moving, or needing to get rid of furniture that sits in storage. Get the most out of selling used furniture by following these tips.
Determine Value
Buried treasure status or trash? If you are selling furniture that is in good condition or you think is valuable, get an idea of how much it is worth.
Do you own antiques that belong to a period valued by collectors? Do you know if your furniture was made by a famous manufacturer?
In the case of antiques or valuable collections, consult pricing guides at the library or online or ask an expert. Visiting local consignment stores and looking at newspaper and internet ads for similar objects can also give you an idea of how much your furniture is worth.
Even if your furniture is not old enough to be classified as antique or have value as a collector's item, it is still worth something. Consider how much you paid for it, who manufactured it, how long you have used it and its present condition.
Another fact worth remembering is that upholstered furniture is the hardest to sell, and you will have more takers for case goods.
Price Appropriately
This can turn out to be tough. You don't want to undersell, but you don't want to price it so high that no one wants to buy it.
Be realistic when pricing your old furniture. The memories you might have attached to a piece are yours alone and provide no added value to the buyer. Similarly, a customized couch might not have any special value for a buyer either, and customers are usually savvy enough to recognize if you have inflated prices or overstated the value.
When pricing, also take into account any stains, scratches, tears or dents, just as you should make a note of a well-maintained or mint-condition item.
Your prices should not be any higher than the asking rate for similar products that you see advertised or displayed in used furniture stores. Decide ahead of time how firm you are going to be on your price and whether you are open to bargaining.
Decide How to Sell
Garage sales, yard sales, or moving sales might work for you, depending on how much time and inventory you have.
If you want to use the internet, include pictures and details in your ad to encourage serious buyers to contact you. Be prepared to meet with potential buyers, depending on how the site you choose works. If possible, move the furniture to an area where you don't have to let strangers inside your home.
Contact a consignment store or a used furniture dealer. They will come to your house, make you an offer and pick up the items if they think they can sell them at a profit. Although this is very convenient, you might not get the best price for your furniture because they will only buy it if they think they can make a profit and will not give you top dollar.
If you are short on time, don't want to bother with trying to organize a garage sale or need to get the stuff out quickly, this might be a good way to go.
Source: www.thespruce.com