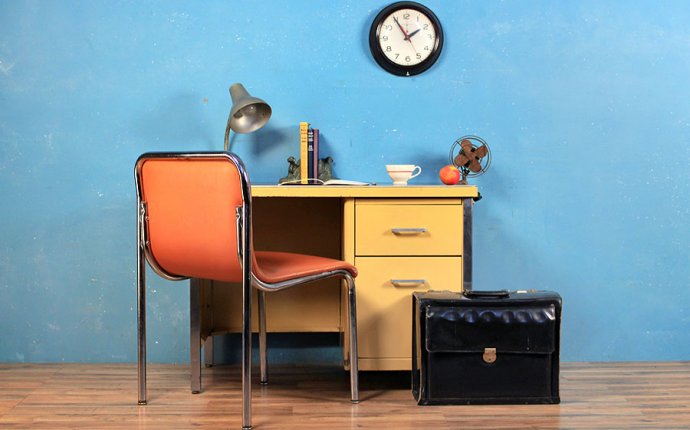 Inexpensive Vintage Furniture
When I say "cheap furniture" I don't mean chintzy furniture. No matter how low the price, furniture needs to be well-made to stand the test of time. I have a house full of used furniture. There are two reasons for this; it is less expensive than buying it new, and I like vintage furniture.
Buying used furniture, even at bargain prices, does not mean that you have to settle for lower quality. I'm sure you've heard the phrase "They don't make it like they used to." It's true, that's why you can often get used furniture, that is made better, for a lower price than you would pay for new furniture.
Keep in mind that condition is very important to the value of vintage furniture. A piece that is in less than mint condition is still cool, but you should be able to get it at a substantially lower price.
Buying Used Furniture at Thrift Stores
The first thing that comes to mind for many people, when they think of used furniture, is thrift stores. Sometimes, you can find a good deal there. However, in the last several years, I have found it much harder to find a bargain at a thrift store.
Thrift stores used to have a kind of stigma attached to them, but now, many more people feel comfortable shopping in thrift stores. Probably because of the expanded customer base, prices in most of them have gone up.
You have to be careful too, just because it's in a thrift store does not mean it's a bargain. I've even seen cheap furniture, like what they sell at Kmart, for sale at thrift stores priced higher that what it sold for new. In addition, all of the merchandise at thrift stores was donated to them, so it does often tend to be lower quality items that people are not worried about getting their money out of.
Visit the Re-store
I recently paid a visit to the "Re-store." It's the Habitat for Humanity salvage store. If you have one in your town it's worth a look. They sell mostly used appliances and fixtures for the home, but they did have some used furniture there, and it was priced much better than the thrift store in town.
Yard Sale Furniture
Yard sales are prime territory for finding bargains on furniture, and one of my favorite places to shop.
If the people are moving away, they want to get rid of the stuff. If they can make a little gas money, that's great. They don't have the luxury that a thrift store has, of waiting for the right customer to come along.
If you have cash, and see many pieces of furniture that you want, make an offer on the whole lot. You will probably get a better price than if you priced out each piece.
Estate Sales
Estate sales often have an appraiser come in to estimate the value of the items for sale. Therefore, you are less likely to get used furniture for pennies on the dollar than at a yard sale. However, you can still often get quality furniture for less than you would pay at an antique store or second hand store.
Classified Ads
I still like to look in the newspaper, at the classified ads. There are often some nice single items you can pick up there for a song.
If a yard sale or estate sale is advertised there, often they will list some of the items they will be offering.
If there is a phone number, call it. You may be able to buy the best items before the sale even starts. If not, and you know there is a big-ticket item you are interested in, be sure to get there early.
Flea Market or Swap Meet
The advantage of going to a flea market or swap meet is that there are many vendors in close proximity, so you have more to choose from there than if you go to a yard sale or estate sale.
There are usually a wide range of sellers there. Some of them are just people who brought their yard sale stuff to the market so they could get more foot traffic. However, many of them make their living this way, and they have bought the stuff elsewhere to resell. You will pay more for those items, but many of those professional vendors know how to pick out the good stuff. If you go regularly you will get to know who has a good eye and quality merchandise.
While you're at the flea market you may want to check out some of the new furniture for sale there. Usually that will not be high quality or well made furniture, but it may suit your needs.
Craigslist
Craigslist is the modern-day classified ad. Good deals seem to be snapped up very quickly, so if you see something you like, act fast. I live in a rural area, so I think there is a smaller pool of users here. I have seen some great deals that friends and family who live down in the city have gotten from Craigslist, and I did recently get a real bargain on a vintage Wedgewood stove.
Express Yourself and Save Money!
It does not have to cost a fortune to furnish your house. Even if you don't have much money, you don't have to make do with milk crates and pillows on the floor. Furnishing a house with used furniture can be a fun and creative reflection of your personality, and it can save you buckets of money!
Source: toughnickel.com