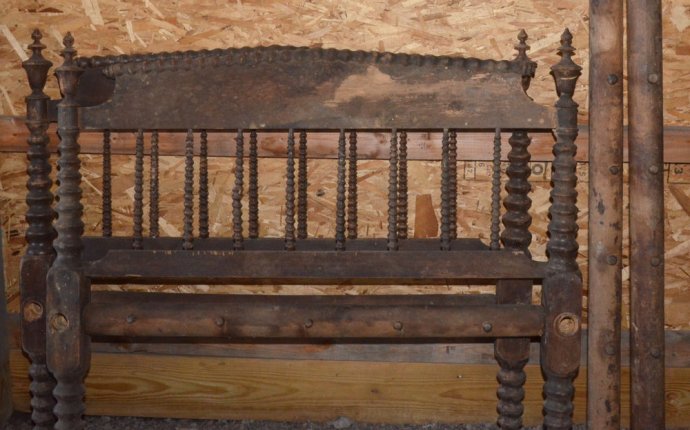 Jenny Lind Furniture Antique

As seen in The Antique Shoppe Newspaper
SPOOL BED
Jenny Never Slept Here
A lot of curious and spurious information has polluted the modern vocabulary of antique furniture in the last 100 years. Some of this was done inadvertently, some through ignorance promulgated by people who say a lot more than they really know and some of it through commercial attempts to establish a brand name or just to increase sales.
One of the most egregious events was the introduction of the name Governor Winthrop to the form of the bookcase secretary. As I noted in this space in my column "Flights of Fancy – Imaginary Names, " the good Governor lived almost 100 years before the form was invented and he certainly did not own one. The vocabulary was poisoned by the Winthrop Furniture Co of Boston in 1924 when they introduced a new model of bookcase secretary and called it "The Gov. Winthrop." The name was picked up by wags and has been used improperly ever since.
Another common rewriting of history surrounds the ubiquitous spool turned beds with rounded shoulders that seem to show up everywhere. Even baby beds and cradles are made in that style. And of course they are commercially and generically and mistakenly called "Jenny Lind" beds.
Johanna Maria Lind was a Swedish opera singer born the illegitimate daughter of a bookkeeper in Stockholm in 1820. Her mother ran a girl's day school and very early on she noticed her daughter had an unusually fine singing voice. At age nine she auditioned for and was accepted to the Swedish Royal Theater School. By the next year she was singing onstage and by age 17 was featured in the Royal Swedish Opera, having picked up the nickname "Jenny."
On a tour of Denmark in 1842 she met the famous writer Hans Christian Andersen who fell madly in love with her. She inspired him to write three of his famous works "The Ugly Duckling", "The Angel", and "The Nightingale." The latter...
Source: antiqueshoppefl.com