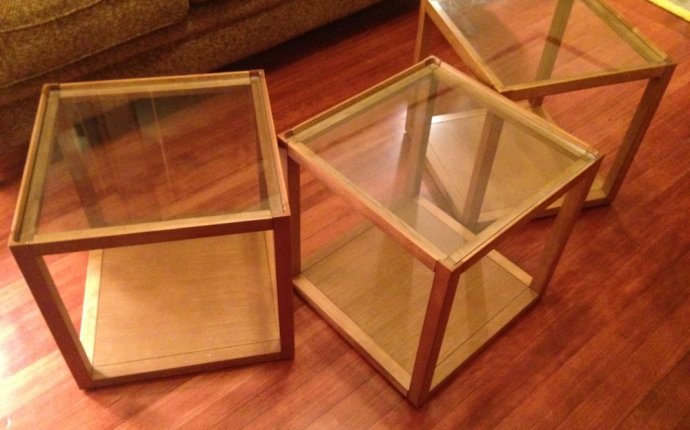 Modern to Vintage Furniture
Mid-twentieth century furniture and accessories have been desirable to collectors for quite a while now. The creations of Charles and Ray Eames or the works of Russell Wright can cause stampedes at flea markets or antique shows. But a lesser known subcategory of mid-century furniture is very hot among collectors with the eye. Danish Modern is back in vogue.
The first wave of popularity for the Danish Modern style in the United States tended to be associated with swinging bachelor pads and stewardess' apartments. The delicate framework, sleek surfaces and minimal upholstery common to such furniture seemed more suitable to the lean and lithe bodies of the young and restless. As that generation shed their love beads, they also left behind their Scandinavian furnishings. Today, collectors with disposable incomes are attracted to the spare, sculptural profiles of these pieces that manage to be modern and retro at the same time.
Here is a guide to a few of the most famous Danish Modern chairs of the twentieth century and the Nordic visionaries who designed them.
The Womb Chair: Eero Saarinen was one of the foremost architects of the Modernist movement. Born in Finland, he is perhaps best known for his designs of the soaring Gateway Arch in St. Louis, the TWA Terminal at JFK Airport in New York that resembles a swooping eagle and Dulles International Airport in Virginia. Like many architects, he saw furniture design as a natural progression of his profession. His Womb Chair is an undulating organic cup-like seat that appears to hover above the floor on four spindly hollow steel legs. Its low, deep styling is instantly comforting.
Wishbone Chair: Danish designer Hans J. Wegner was a master woodworker. His early training was as a cabinetmaker and his chairs display unparalleled precision. The Wishbone Chair of 1950 is a pure marriage of Japanese style and Shaker execution. Gracefully curved blonde wood embraces the occupant in the signature wishbone shape. The seat is honest hand-woven rope. The overall effect is elegant minimalism.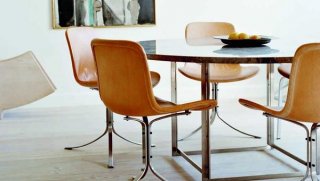 PK 22: Named after its Danish maker, Poul Kjæ rholm, the PK 22 is a leather clad shell mounted on three bent steel legs. It was intended by Kjæ rholm to be utilized as a dining room chair and is an elegant distillation of form following function. He has many iconic designs in his PK series. Most people are familiar with the PK 80 daybed, which is a simple flat leather bench on steel legs that is the chosen form of seating throughout the Museum of Modern Art in New York as well as many airports around the world.
Swan Chair: Arne Jacobsen, another Dane, designed this swooping, fluid chair in 1958 specifically for the SAS Hotel in Copenhagen. Together with the taller but equally organic Egg Chair, these molten gumdrops of modernism adorned the lobby in eye-popping clusters. The Swan and the Egg were mounted upon pedestals, like objects of sculpture. The legs of the chairs were four splayed feet parallel with the floor in a starburst pattern.
Panton Chair: This eponymous chair was created in 1967 by Verner Panton, who was a protégé of Arne Jacobsen. Looking like a prop from a science fiction movie, the Panton was the first time a continuous single piece of plastic had been molded into a unified weight-bearing chair. It appears to defy the laws of gravity and became an instant classic.
Share:
Source: emfurn.com