Pinterest antiques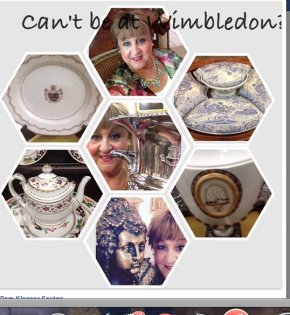 Recent Articles
FROM TEAPOTS TO BREAKFAST AND TEA SETS...PICKWICK IS ALWAYS READY!
We carry all silver that would be a perfect addition for your home as well as a Wimbledon Champion.Love armorials and family crests...come see our antique collections. Step back in history and you may find HRH Elizabeth the First looking over her own special court!
As Always.Design is in the Details!
Pass this Along:
I can picture Lady Fiona Carnarvon, the Eighth Countess of Carnarvon using this beautiful Bureau Plat as a desk. The Countess was the featured speaker a year ago for the design conference that I attended.I recommend the two books which she has written. These books will enrich your knowledge of Highclere and its place in history. Note the exquisite pieces in this room that are, like the bureau plat, quite European. The wealthy of the time imported much of their furniture from famous European makers.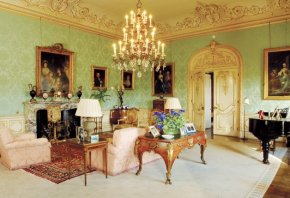 The PBS Masterpiece series, Downton Abbey, is approaching its final season. No big deal.WRONG! It really is a big deal to those of us who follow the Crawley Family as if personally received by invitation each Sunday evening. ( I have been known to break away from events just to get home in time, forget recording).It is one of the most delightful series I have ever experienced.
To my great pleasure, the series has given the viewer an opportunity to experience the period antiques incorporated within the settings. It is a marvelous study of the evolution of costume and design. Each detail and fabric is perfected to the time periods and changes throughout the course of the episodes.
I will be presenting a particular piece of antique furniture that is featured in the series in conjunction with those pieces that we feature here at Pickwick Antiques. Check our blog for this continued series.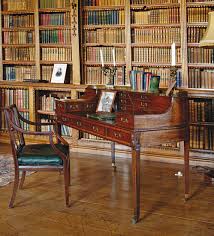 The Carlton House Desk* in its specifc form was supposedly designed for the Prince of Wales( Later King George IV) by George Hepplewhite. The name was derived from Carlton House, the residence of the time for the Prince of Wales.
(Reference: Aronson, Joseph, The Encyclopedia of Furniture 3rd ed. New York: Crowne Publishers 1966).*
As Always .Design is in the Details!!!
Pam Klepper Sexton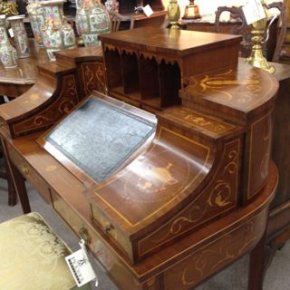 We are looking forward to our Spring sale starting May 6th! Everything in the store will be 30% off, so be sure to stop by!
We were excited to welcome over 180 people through the doors at Pickwick as we hosted the Montgomery Area Chamber of Commerce today.
We are set up and ready to go at the Antiques & Garden Show of Nashville! Here are some photos of our booth, #19.
Nashville Bound... Boxes are packed! We are ready for another great adventure in Nashville! Come see our booth number 19. For more information - .
The Holiday Season here and Pickwick Antiques is decorated and ready for Christmas! Come by and see us this Holiday Season!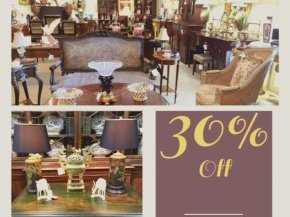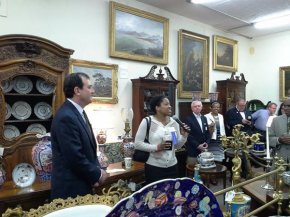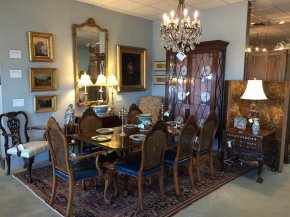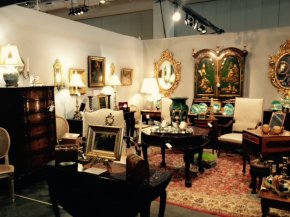 Source: pickwickantiques.com