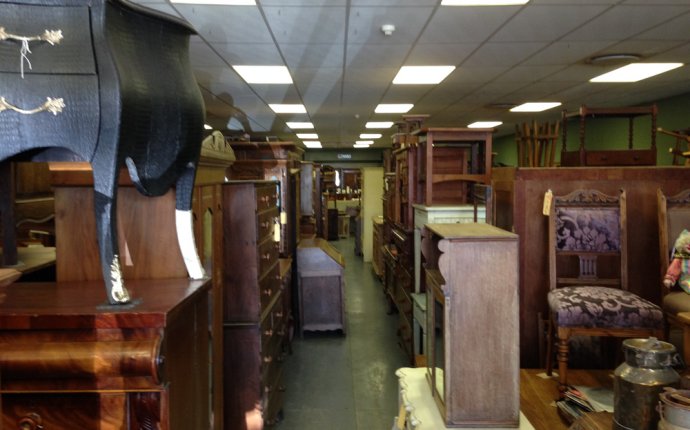 South African Antique Furniture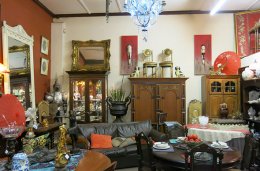 South African holiday overview
Duration: 1 day
Distance: 110km
Destinations: Cape Town centre, Groot Constantia, Kalk Bay, Simon's Town
Introduction
Anyone who loves digging and delving in dusty corners on South African holidays, from the ardent antique dealer to the cheerful junk collector, will find something worthy of a little light shopping along this route. It starts in town and heads to the southern suburbs, with built-in diversions if you're burdened with passengers who don't share your passion for antiquities. Between Groot Constantia and Kalk Bay it follows the Constantia Wine Route and passes Steenberg Golf Estate - perfect places to dump your companions so you can indulge your curiosity at leisure.
Distance:
About 45km to Kalk Bay. Add another 10km if you're continuing on to Simon's Town.
Best time to go:
On South African holidays, rainy days rule out the open air markets, otherwise anytime. Bear in mind early closing time for the city shops over weekends, so Saturday mornings and weekdays are great, with the bonus of the Groot Constantia antiques market on a Sunday.
The Route
Search for hidden delights on the dusty shelves of fabulous shops along Church and Long streets in town, then the harbour-side treasure trove of Kalk Bay. Explore the Church Street antique market and Long Street shops in the city centre. Brunch or lunch at Groot Constantia and visit the Sundays-only antiques and collectables market. Meander along Kalk Bay Main Road to all the antique shops. If there's still time, head on to Simon's Town for afternoon tea, a browse and a boat trip.
Before you go:
Church and Long Street shops and markets are closed on Saturday afternoons and Sundays. The Sundays-only market at Groot Constantia more than makes up for that. Buy yourself a cash card to feed the parking meters in Long Street, or negotiate with one of the parking attendants, who'll make sure you don't run out of time. Costs range from about R2 an hour.
Reading list
Look out for the Antiques, Collectables and Africana Map in tourism bureaus and antique stores on your South African holidays. Updated every year, it lists good antique shops around Cape Town (and Gauteng), all of which are members of the SA Antique Dealer's Association (SAADA). A really good reference book is the Antiques Price Guide 2003 by Judith Miller (Dorling Kindersley), which lists over 8 500 antiques, each with a colour photograph, description and, most temptingly, a ballpark figure (in sterling) of what you might pay for a similar item. Have a look - that dusty dish you bought for a song might be worth a fortune.
Waterfront to Church and Long streets - 5min
From the Waterfront turn right into Buitengracht Street (M62 Camps Bay). After 1km turn left into Wale Street, then third right into Long Street and park. Head back down Long Street on foot (against the flow of the one-way traffic), cross Wale Street, Church Street is next. The Church Street Antiques Market, billed as Cape Town's original market, is in the pedestrians-only area to your right. Non-shoppers can enjoy breakfast at one of the pavement tables at Café Mozart, while you wander from stall to stall, each brimming with old china, brilliant brassware, ancient coins, velvet gloves and old jewellery (including rare, and large, Zulu earrings that are inserted into the lobes), bric-a-brac and interesting junk.
The market complements some more highbrow antique shops and galleries that are worth visiting in the same street. Keep going to Burr & Muir, an emporium of art nouveau and art deco. Also pop into African Image, on the corner of Church and Burg streets, for beautiful (and some fun) African artefacts, old and new. Once you've exhausted Church Street, head back up Long Street towards the mountain and look out for the entrance to the Long Street Antique Arcade on your left. (If you hit Wale Street you've gone too far.) This is a rabbit warren of more than a dozen tiny shops, each well worth a dig.
You'll find beautiful old maps and prints dating back to the 1800s, militaria and medals, scientific and medical curiosities straight from the lab, dusty cameras, clocks, ethnic art and silverware, as well as the more predictable jewellery, china, paintings and porcelain. The arcade cuts the corner of the city block, so you'll pop out onto the pavement in Wale Street. Turn right then left into Long Street, for a meander up one of the most lively and diverse streets in Cape Town. Here antique and book shops sit sombrely next to backpacker lodges, student pubs, über-trendy fashion boutiques, clubs, pavement restaurants and seriously good cafés.
The street is peopled with a lively babble of tourists, grungy students, Rastas, artists and inevitable bergies, and you'll almost certainly trip over a film crew using Long Street as a historical/trendy/inner city backdrop for a shoot. On your wander up Long Street, look out for Clarke's Bookshop, possibly Cape Town's most important purveyor of rare and out-of-print books on southern Africa (as well as new ones) that tower to the ceiling. Bristol Antiques is also on this street and a little further on you'll find Atkinson's Antiques for fine jewellery, silverware, watches and objets d'art, as well as Second Time Around, for sequinned vintage and contemporary clothing and costume jewellery you can pick up for a (comparative!) song.
If all the antique dust is getting to you, there's also a factory shop full of outdoor gear for hikers, a couple of trendy fashion stores and one or two beautiful gifty/décor shops. Or settle down with a beer at one of the several pubs and pavement cafés that line Long Street. Right at the top of Long Street, past the Long Street Baths and across Buitensingel Road, you'll find another retro haven that's a winner with film crews looking for relics of the 50s and 60s. Bruce Tait Kitsch and Collectables, with arguably the most pierced man in Cape Town behind the till, bulges with feather boas, plastic fruit lights and all manner of glorious kitsch and collectables. You'll battle to leave without buying something and if you've always wanted a nodding dog for your rear windscreen, here's the store for you to browse in on your South African holidays.
Long Street to Groot Constantia - 25min
From the traffic lights at the top of Long Street, turn left into Orange Street and follow signs for N2 Somerset West and M3 Muizenberg to join highway. At Hospital Bend stay right, following signs for M3 Muizenberg and brown signs for Kirstenbosch. At about 10km, turn right into Rhodes Avenue, M63 Hout Bay, passing Kirstenbosch Botanical Gardens after 2km. T-junction right to Hout Bay and Constantia Nek. At 17km on Constantia Nek circle, turn sharp left to Constantia Main Road, M41 Wynberg. Turn right after brown Groot Constantia sign - the entrance to the wine estate is about 500m further.
A sense of history, distant views over False Bay and an antiques market every Sunday make Groot Constantia a good stop for lunch or brunch. The wine estate dates to 1685, when the land was granted to Simon van der Stel, a governor of the Cape. He planted fruit trees, oaks and vines, and about 40 of his vines still thrive here today. The manor house, built in 1692 at the end of an avenue of stately oaks, is one of the best-preserved examples of Cape Dutch architecture, and it houses a priceless collection of Cape furniture and porcelain.
Source: www.southafrica.co.za