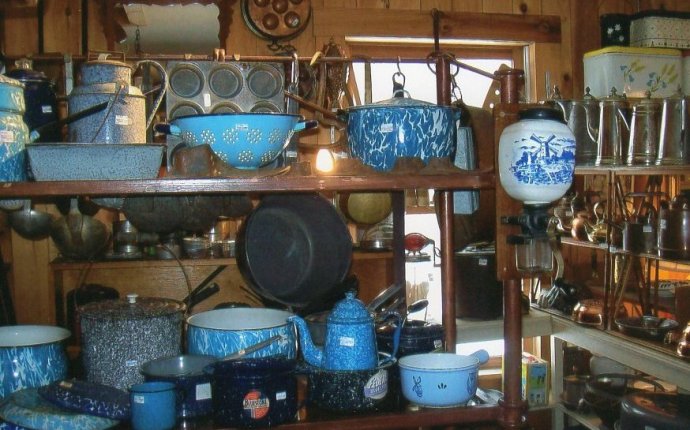 Vermont antiques Furniture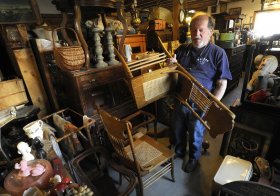 The antique business in Vermont has seen solid sales numbers in the past two to three years, as other sectors in the economy continue to rebound from the recession.
The region's antiques market is seeing higher demand for more modern items among some customers, although some interest remains in items 100 years old or older.
Brian Lewis, owner of the Antique Center at Camelot in Bennington, has been in the business for 30 years.
"Our sales have been up over the past couple of years, " Lewis said.
Still, he noted the fluid nature of the antiques market.
"In this business, you never really know what niche is going to take off, " he said.
Lewis said the large, brown furniture pieces are not doing well, while "mid-century modern" furniture from the 1940s, '50s and '60s is picking up.
He said the trend is definitely toward the smaller antique items, since people are buying smaller houses now.
"People are downsizing, and that's where we get a lot of our consignment stuff, " Lewis said.
He added that the high-end market is doing well, along with high-end jewelry pieces.
Robert Somaini, owner of the East Barre Antique Mall, said he's also seen good sales numbers over the past two to three years.
"I think there's an interest, in some young kids, in buying old stuff because it's better made and it's cheaper than new stuff, " Somaini said.
He noted that antique furniture — which accounts for many of his sales — is more durable than items from large companies such as IKEA.
"Most of the stuff in an antique shop is 150 to 200 years old, and it's still around, " Somaini said.
Of antique furniture, he added, "It was made with real wood."
He said that even if an antique furniture piece has a veneer finish, underneath there is still real wood.
His shop has 14, 000 square feet, three floors and a wide variety of items, including dishes, glassware, silver, artwork and others.
Eric Nesbitt, a 35-year veteran of the antique business, said last year was his best year since 2008. That good news continued into the first quarter of this year for his business, Eric Nesbitt Art & Antiques, when the Woodstock-based shop had its best first quarter since 2008.
"I attribute it to luck, in that I've found some really good things that people have wanted, " Nesbitt said. "Really good things still sell."
He added that he just happened to find several very good items that sold in a three-week period during the holidays, in the "thousands of dollars."
Source: www.businessvermont.com