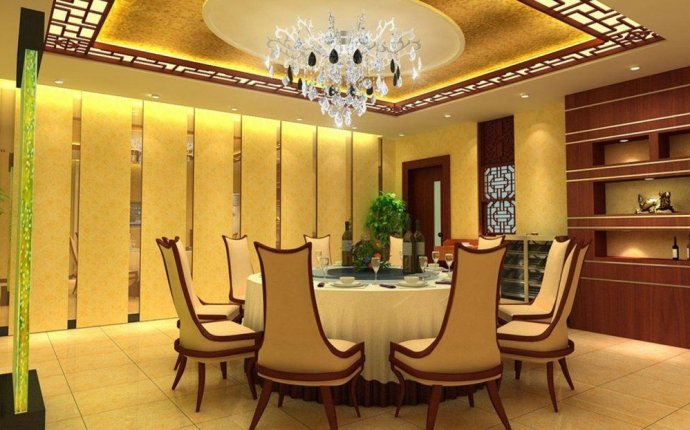 Vintage Chairs Legs
No piece of antique or vintage furniture conveys as much personality and says as much about its owner as a chair, whether it's a side chair in a hallway, a set of matching chairs in the dining room, or a unique rocking chair on the front porch.
The chair is as old as recorded history itself. The ancient Egyptians had stools, and even wooden folding chairs, with leather seats and fine joinery techniques. The Greeks and Romans came up with chair designs that are still in use today. And in China, fine woodworking and increasingly sophisticated joinery was the norm. The wooden chairs of the Ming Dynasty (1368-1644) were especially beautiful, with curved pieces carved from a single piece of wood to avoid seams.
At around the same time in Europe, Renaissance craftsmen were producing chairs with open arms and seats to accommodate the billowing women's fashions of the day. Hard, wooden seats were still the rule, but upholstery was gaining in popularity.
By the 17th century, the chair was becoming something of a small throne, with open arms and legs (called a fanteuil in France), a high padded back (the arms and seat were often also padded), and lots of gilt wood. Wing chairs first appeared in France; intricately carved wooden chairs featuring cane backs and seats made their debut in the Netherlands.
With a taller back, designers turned their collective attention to the chair's splat, the vertical piece that runs up the center. Woodworkers used the splat for carving, while artisans used it as a canvas for japanning, which was a European variation on Asian lacquerwork.
Chair designers went positively crazy in 18th century England and France. Chair backs featured elaborate scenes stitched into tapestries or stamped into leather. Chair legs were given a cabriole shape, resembling the hind leg of an animal, whose knees were ornately decorated and whose feet often ended in a claw clasping a ball. Upholstered armchairs were on the rise, thanks to the arrival on the scene of a London furniture designer named Thomas Chippendale.
Indeed, 18th-century England produced much of the furniture vocabulary that we still use today. Relatively simple Queen Anne side chairs, wing chairs, and armchairs were popular ...in the first few decades of the century, followed by more ornate Georgian pieces. That was the era when Chippendale made his mark, along with contemporaries like George Hepplewhite (who favored shields and medallions on his chair backs) and Thomas Sheraton (whose lattice backs presage those of Charles Rennie Mackintosh a century later).
Meanwhile, in the Colonies, Pilgrim chairs and William and Mary chairs sported lots of turned arms and legs (the sausage style was especially popular), as well as spindle backs. There were even chairs with wainscot. Queen Anne and Chippendale chairs in walnut, cherry, and maple echoed the prevailing winds in England. As America gained its independence, a newfound interest in classicism morphed into the Federal style, championed by furniture maker Duncan Phyfe.
The 19th century brought Victorian furniture to American shores, but there were indigenous designs, too. Chief among them were the Shakers, whose ladder-back, cane-seat rockers are contemporary classics. Windsor chairs were a British invention, but dispensing with the splat and building a low-back Windsor was a purely stateside contribution to the form.
Another 19th-century style of note was Biedermeier of Germany. Biedermeier chairs combined the klismos-style legs of the ancient Greeks with mahogany veneers and caned seats. It was also the century of Thonet, whose bentwood furniture designs have changed little in the 150 years since they were first introduced, and Stickley, whose Mission Oak chairs were a hallmark of the budding Arts and Crafts movement that greeted the 20th century.
Chairs evolved yet again with the arrival of Art Deco. Now manufacturing processes permitted designers to shape woods and materials to fit the prevailing aesthetic. Key designers included Émile-Jacques Ruhlmann and Maurice Jallot, who produced chairs upholstered in leather and fine fabric accented by exotic hardwoods.
Molded laminates, steel framing, and chrome also begin to enter the vernacular, as designers from Finland's Alvar Aalto to the Bauhaus's Marcel Breuer moved furniture design from Streamline Moderne to pure Modern. Other pre-war designers include Ludwig Mies van de Rohe, Jean Prouvé, and Eileen Gray, whose Bibendum chair is a cocoon of padded rings on a base of chrome-plated steel.
At mid-century, the husband-and-wife team of Charles and Ray Eames produced chairs of molded plywood and fiberglass for the Herman Miller Furniture Company. Some of these chairs were mounted to static metal legs, others were fitted to be compact rockers. A few years later, Scandinavian Arne Jacobsen designed the Series 7 Chair, whose single piece of molded plywood on a steel-tube base is a wonder of economy and style.
But perhaps the most influential chair designer of the mid-century-modern period was Hans Wegner. His JH 501, a low-backed teak-and-cane number, was so iconic (and imitated), it became known simply as The Chair.
Source: www.collectorsweekly.com