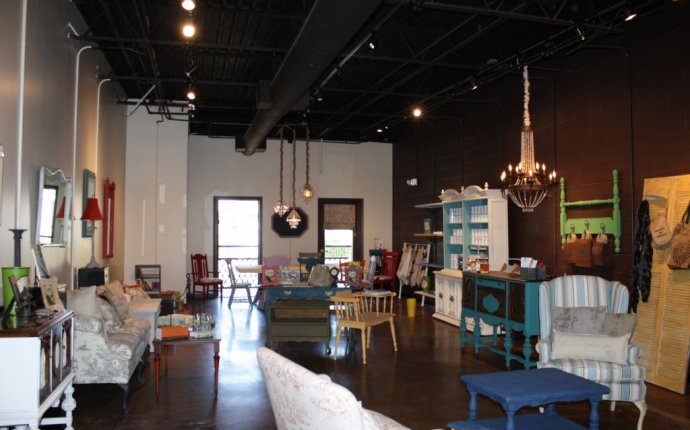 Vintage Made Modern Greenville SC
Vintage Now Modern is a great place to Buy Chalk Paint®. We are located downtown Greenville, South Carolina. Our focus is always on our customers, and building relationships with those we serve. We have grown from a very small boutique shop in a strip mall, to a beautiful storefront offering home décor, custom upholstered furniture, custom window treatments, lighting, rugs, antiques, and one of a kind finds. In addition, we offer interior decorating services, workshops, and professional painting with Chalk Paint® decorative paint by Annie Sloan. If you are looking for custom painted kitchen cabinets or painted furniture, contact Vintage Now Modern.
If you need to know where to buy Chalk Paint® decorative paint by Annie Sloan online, or in-store, you have come to the right place! We are an official Annie Sloan Stockist and we sell all 32 historical and modern Chalk Paint® colors, the BEST Chalk Paint®, Annie Sloan Soft Dark Wax, and Clear Wax, as well as White and Black Chalk Paint® Wax, and Annie Sloan Paint Brushes, rollers, and Wax Brushes. We offer flat-rate shipping and same day dispatch. If you are needing Chalk Paint® color mixing information, take a look at our color cards with 961 variations of color mixing Chalk Paint®.
Home Decor, Furniture, and Lighting Greenville, SC
Find beautiful lighting in Greenville, SC at Vintage Now Modern. Whether you're looking for pendant lights, table lamps, buffet lamps, desk lamps, or floor lamps, we have options to choose from that are sure to create the perfect look for your home, office, or dorm. Industrial glam, farmhouse, chandeliers, and Edison Bulbs are just a few lighting options you'll find at our shop.
Professional Painters Using Chalk Paint® in Greenville, SC
Looking for professional furniture painting in Greenville, SC? Vintage Now Modern has trained painters using the Annie Sloan method for painting. Chalk Paint® decorative paint by Annie Sloan is a very popular finish for updating tired and worn furniture, accessories, floors, walls, and more. Call us for a quote.
Custom Painted Kitchen Cabinets with Chalk Paint®
Want an updated look for your Kitchen Cabinets? Chalk Paint® decorative paint by Annie Sloan is the perfect solution. Vintage Now Modern offers custom painting to transform your outdated wood, laminate, melamine cabinets, or newly built raw wood cabinetry. Chalk Paint® and Annie Sloan Soft Wax, when used together, create amazing durability with a beautiful finish you'll enjoy for years to come. Contact us for a free onsite quote.
General Finishes For Sale in Greenville, SC
Find General Finishes products at Vintage Now Modern. If your furniture is worn and you would like for it to look like new again, General Finishes is a great option. Java Gel Stain is the most popular color; however, all colors are available at our shop. We carry other popular General Finishes products as well, like High Performance Polyurethane Water Based Top Coat. These products are a popular look used along with Chalk Paint® decorative paint for a great makeover for your furniture.
Bella Notte Bedding Greenville, SC
Bella Notte® Luxury Linens can be found at Vintage Now Modern, the only local retailer for this custom bedding line in Greenville, SC and the surrounding area. With this heirloom quality bedding and the softest fabrics available, we will help create the perfect look and feel for your bed. Tired of the bed in a bag look and disappointed with department store quality? Bella Notte® is an easy care luxury bedding line.
Buy Dash & Albert Rugs in Greenville, SC
Dash & Albert Rugs are known for beautiful colors and fabrics, and affordable options for every floor. Rug types are cotton, wool, polypropylene, PET, jute, viscose blend, sisal, and linen. Hundreds of patterns and colors to choose from.
Source: vintagenowmodern.com