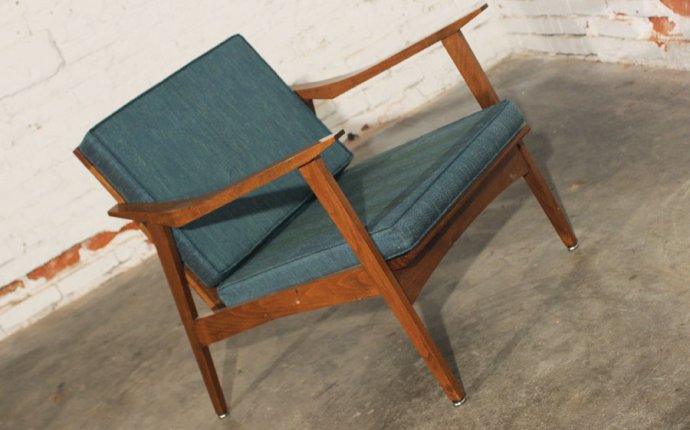 Vintage Modern Chairs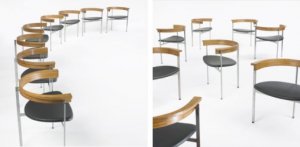 We've all seen these chairs in schools and government institutions, so it wouldn't be surprising if there was one in your garage or workroom. The Standard Chair, Model No. 305 was designed by French designer and architect Jean Prouvé and is made from beech plywood and bent enameled steel. Most of Prouvé's chairs have the characteristic back leg that goes from narrow to wide to narrow, so keep your eyes open for any of his variations on this chair design because they're all highly collectible.
2. Poul Kjaerholm, PK 11 chairs
Worth: $93, 600
Feel like you've seen these chairs before? You probably have. Made from matte chrome-plated steel, oak and leather, a set of these PK 11 chairs have sold for $93, 600. Designed by Danish carpenter and designer Poul Kjaerholm manufacturer E. Kold Christensen. Kjaerholm had a particular interest in different construction materials; especially steel which he considered a natural material with the same artistic fineness as other natural materials.
3. Hans Wegner, Folding Chair, Model 512
Worth: , 800
We've seen these Hans Wegner folding chairs a few times on lushpad and kick ourselves for not grabbing them when we had the chance! The slatted version is made of teak and brass and can go for up to , 000 for a pair, and the rope version (Model 512 manufactured by Johannes Hansen) made of oak, cane and brass has sold for a record , 800 a pair.
4. Finn Juhl, Delegate's Armchair
Worth: , 000
Remember the days of waiting in the Principals office? You probably didn't appreciate them then, but now these armchairs designed by Finn Juhl and manufactured by Niels Vodder in Denmark can go for up to $6, 000 a pair. Bet you wish you'd paid more attention in school now.
5. Gio Ponti, Cassina Lounge Chairs
Worth: $22, 000
These chairs look like the came right out of your grandparent's house (minus the lovely crochet headrest doilies your Great Aunt Doris used to make). These magnificent Cassina lounge chairs designed by Gio Ponti in prime condition made from imitation leather(Skai) and ash can go for up to , 000 a pair.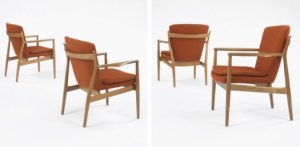 6. Andre Arbus, dining chairs
At one time any upper middle-class family would have had a set of upholstered dining chairs like this. This set of dining chairs designed by Andre Arbus and made of ebony, brass and upholstery recently sold at auction for $16, 800.
7. Paul Laszlo lounge chairs for Brown Saltman
Worth: $7, 200
Paul Laszlo was the "Designer to the Stars" so a lot of his custom work can be found in and around Los Angeles. He did however, also work with manufacturers so the little people like us could also have a bit of glam in our homes. A pair of Brown Saltman upholstered lounge chairs designed by Paul Laszlo can sell for upwards of $7, 200.
8. Hans Wegner, Valet Chair
Worth: $20, 000
We included this chair in the list because it's unusual enough to have been kept around in your family for a few decades, and everyone needs somewhere to hang their clothes, right? The valet chair is designed by Hans Wegner and manufactured by Johannes Hansen and is made of teak. These chairs have been know to go for upwards of $20, 000.
9. Niels Møller, dining chairs
Worth: $8, 400
There's always sets of these chairs hidden in the back of vintage shops and posted on our site. It's just a matter of being savvy enough to spot them! A set of these chairs with dining table can go for as much as $8, 400 and on occasion a single armchair has sold for $1, 320.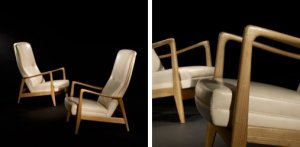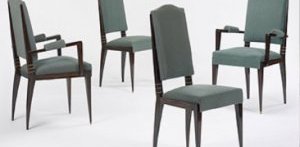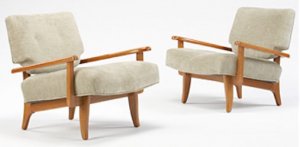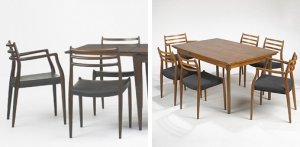 Source: lushpad.com