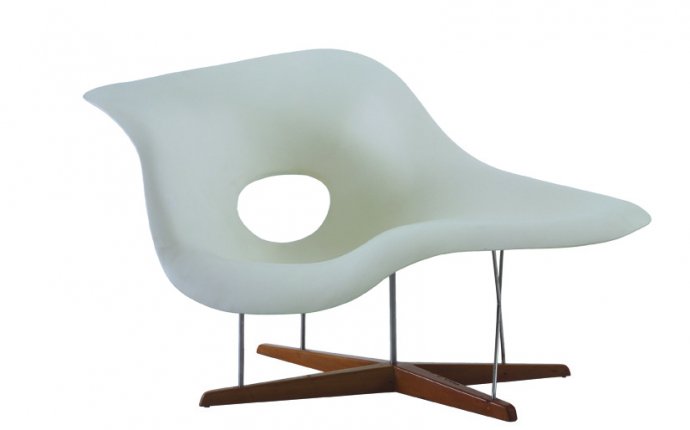 Vintage designer Chairs
Even with their key details and unmistakable characteristics, immediately identifying an antique chair that you know you'll love can be difficult-and while we love a good mix and match, sometimes finding pieces that live in harmony is important. Chairs designed and built in the last three hundred years in the USA and Europe are the most popular antique chairs sought out today; here are our tips to finding the perfect antique chairs and knowing exactly what they are-in an instant!
Bergere Chairs
These upholstered masterpieces are nothing new-they're still being made today. But the vintage versions boast richer patterns and more opulence than their modern-day descendents. Pronounced "burr-jair, " these armchairs offer either a high or low, curved or straight back that wraps to upholstered arms and wide, cushioned seats. Developed in France around 1725, these antique chairs often showcase gilded wood arms and trim.
Fauteuil Chairs
Literally translated from the French word for "arm chair" (and pronounced "foe-toy"), the fauteuil chair is the quintessential antique, designer chair. Standing on graceful legs, this wood and upholstered style is ornate, with a round back (sometimes upholstered) and a wide, curved, seat. The arms and back are supported with open, carved framing. The Queen's Armchair features a squared back as opposed to the traditional round we see most often.
Morris Chairs
Defined as a deep, high, adjustable armchair, the Morris is the precursor to the modern recliner. In both leather and upholstered versions, the Morris chair was designed and first built in the 1870s. Hailing from England, this antique chair looks right at home in libraries, offices, and dens. With comfort in mind, these chairs feature a wide and plush seat and back, with slatted sides and ample armrests.
Slipper Style Chairs
Any upholstered, armless chair sitting lower to the ground than the traditional seventeen to nineteen inches is classified as a slipper style chair. Usually boasting high, tufted backs and wide seats, slipper chairs became hugely popular in the 18th century. Set one in a bedroom or boudoir for an instant classic-after all, that's why they became popular in the first place.
Wingback Chairs
Easily identifiable by the wings flanking a tall, upholstered back, the wingback chair usually also has rolled arms and a removable seat cushion. The legs can be cabriole, straight or turned, but they're never covered with a skirt. The feet are typically pad or claw and ball. Developed in the late 17th century in England, they've been popular for the last 200 years with no sign of slowing down.
Shaker Chairs
Shakers, or The United Society of Believers in Christ's Second Appearing, are well known in the United States for their sparse, well-built furniture that became an instant classic across the country. The most recognizable style of Shaker chairs is their traditional slat, or ladder-back version. Made out of wood with thin legs that were connected with horizontal bars, the seat is typically woven wicker and sports no arms. The back has (usually) three or four horizontal supports between two slim uprights that are topped with very minimal decoration.
Curule Chairs
Pronounced "kyur-ool, " these antique chairs (and ottomans) are highlighted by their cross-base legs. Consisting of two curved pieces that join in the middle, these bases look like interlocked U's. Derived from a 6th century BC Roman seat, Curule chairs rose to popularity in the late 18th century. Also known as a scissors chair or a Grecian cross chair, curule chairs are designed to be portable with hammock-style seats and backs.
Corner Chairs
Originating in the early 1800s, the corner chair is a nesting work of art. Designed to fit neatly in a corner when not in use, these chairs sit on three legs-the front is usually more ornate while the back two rise up beyond the seat to form the back. The seat is square, but set diagonally to fit in the corner design of the chair. Because they're so interesting, antique corner chairs can be more difficult to find.
Mixing Styles
When you're on the hunt for the perfect antique chair to bring into your home, whether for your living room or to add to a dining set, knowing more about the styles you'll come across can help you make a more informed decision. An added bonus? You'll know exactly what to ask for when talking with an expert. At DECASO, we love the idea of having many pieces that reflect your style and highlight the character of each piece; adding a corner chair to your collection of wingbacks isn't a designing faux-pas-it just means you're ahead of your time.
If you're looking for a subtler way to highlight the distinct characteristics of your antique chairs, try finding similar shapes, patterns, or colors in another vintage piece like lighting or a rug. By coordinating your pieces (even if that means knowing how to balance modern and designer furniture) you're sure to bring balance to your home. Bring your room together one piece at a time and watch the character and style of your home bloom.
Source: www.decaso.com