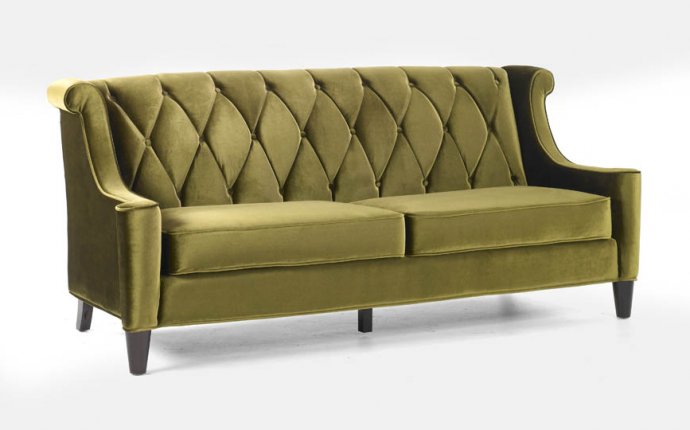 Vintage Mid-Century Modern Furniture
It's been a few years since midcentury-modern became everyone's new old favorite aesthetic, but the trend is still going strong. Whether in vintage pieces or the contemporary designs they inspire, the sleek silhouettes and light woods of the era have become nearly ubiquitous in homes the world over today. Designer Michael Berman is an apt collector of styles from this time period. The Los Angeles–based talent is known to deftly work midcentury silhouettes into many of his interiors projects, incorporating them alongside antiques from other eras in a manner that always feels both polished and fresh, presenting midcentury designs in a thoroughly original way. Berman also looks to midcentury designs as inspiration for his own Michael Berman Limited furniture line and sells some of his original finds at his Los Angeles shop, Bronze Studio. Since we always value originality in design, AD caught up with Berman to hear his tips on sourcing vintage furniture, making it personal, and discovering lesser-known designers.
A curved sofa in a Michael Berman-designed space.
Photo: Barry Schwartz
AD: What are your go-to sources?
MB: I'm all about discovery, and the thrill of the hunt, so I'm not afraid to root around in vintage shops looking for a unique piece. I travel extensively, and I am a scavenger by nature when it comes to searching out the remote little antique stores all over the world. Around my home in Palm Springs, there is a plethora of antique and vintage stores, like Hedge and the Palm Canyon Galleria. I recently purchased a pair of Moroccan-inspired cube tables from the early 1970s that belonged to Ginger Rogers at Bon Vivant, another favorite Palm Springs store. This area offers a treasure trove of midcentury-modern furniture, because the desert was a mecca for Hollywood celebrities and people looking for resort homes in the 1950s through the 1980s.
AD: It seems there's been something of a midcentury craze over the past few years. What are some designs that have gotten less attention but you think are worthy of it?
MB: I really love Belgian Brutalist furniture as well as Czech cubism from the '40s and '50s. I recently traveled through parts of Eastern Europe, and I found a strong influence of modernism in architecture and design that hasn't been exploited yet in America. When I was there I saw some incredibly graphic and chunky strong statement furniture pieces that were designed in the late '40s and early '50s that felt modern and really different, and I think they have the potential to create a new category and a different dialogue for what we in America consider midcentury modern.
A fireplace setting by Berman mixes antiques of various eras.
Photo: Courtesy of Michael Berman
AD: What are the most important things people should look for when purchasing vintage furniture?
MB: The best thing you can do when shopping for vintage furniture is to really examine it. Turn it over, touch it, open the drawers, look at it from 360 degrees. Look for manufacturer stamps or any identifiers that you could quickly search on your smartphone to get a sense of the piece's provenance.
Consider scale. A lot of pieces designed in the '50s and '60s are lower to the ground and have smaller or more narrow profiles, and they could look out of place once they integrate with our other belongings. With that said, a unique shape can often be just the thing to give your room a more collected feel. Always have a tape measure, and if you're shopping for a big piece, bring the room specs with you so there's no guesswork.
A big deal-breaker for me is price. Furniture from this era can really run the gamut from low-quality, mass-produced pieces to benchmark- quality items that will stand the test of time. It's important to look for quality, but you don't have to overpay. If you are looking for something specific and you're willing to make an investment for a name-brand piece, sites like 1stdibs or Chairish are great.
AD: Do you think we'll ever get tired of the midcentury look? What exactly makes it so timeless?
MB: Just like any time period, midcentury isn't for everyone. It has staying power because many of the silhouettes are so versatile, and I've found a way to take inspiration from midcentury and apply it to my own designs in a way that reflects the current market for furniture. For example, I've created many pieces that are inspired by classic midcentury silhouettes that I rescale, remodel, and adapt for contemporary living. This may mean expanding the seat so a side chair has generous enough proportions to pull your legs up or snuggle comfortably with your pup.
For me, midcentury is about more than the individual furniture pieces. I think of that era of manufacturing as particularly fertile and creative in terms of the materials used, like plastics, fiberglass, wood, metal, etc. It was a very rich period of time in our industry, and the pieces from that era will live on. The freedom with which they approached shapes and styles actually transformed furniture design, and it's that spirit that resonates with me the most.
Source: www.architecturaldigest.com