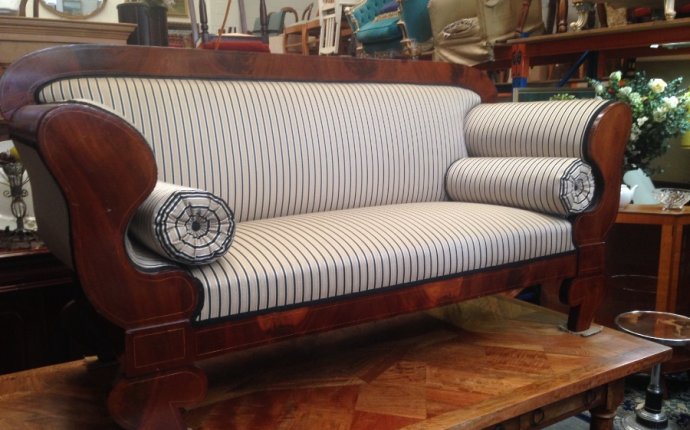 Angus Antique & Estate Furniture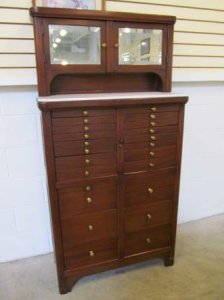 QR Code Link to This Post
AUCTION, FRIDAY NIGHT, JUNE 16.
Doors open at 4 p.m. for preview. Auction begins at 5:30 p.m. Concessions available.
Join us at the Arnold Center Auction House, 400 Wexford Ave., Midland for a Friday night full of fun and quality items. Many items have been moved from a gorgeous lake house and items from local estates are still being unpacked.
COINS: 1845 US Large Cent, 1862 Indian Head Penny, Wheat Pennies, 1867 US Shield Nickel, 1914 Buffalo Nickel, 1865 Three Cent Nickel, Mercury Dimes, Walking Liberty Half Dollars, Barber Dimes, Morgan Silver Dollars, Peace Silver Dollars, Silver Certificates, Eisenhower Centennial Silver Dollar, U.S. Mint Proof Sets, Indian Head Pennies, large note silver certificate.999 fine silver medallions, and more.
FURNITURE: Two-piece primitive oak hutch, two-piece hutch, beautiful antique dresser with handkerchief drawers, round oak pedestal table, set of 6 vintage black chairs with woven seats, vintage rattan sofa & end tables, La-Z-Boy leather loveseat, three leather club chairs, oak Victorian plant stand, nesting tables, Jenny Lind spool style servant/maid's rope bed, child's rockers, oak rocker, king bed, twin over full bunk bed, desk, log futon, Bob Timberlake cabinets, train table, toy shelf & bins, adult rocking chair, shelving, nightstands, desks, and more.
DENTAL EQUIPMENT: Vintage Weber dental cabinet with 22 drawers & marble top, Dental lab Formadent microtorch, L&R transistor / ultrasonic T-14 dental equipment, Impulse Sealer with poly bags.
ANTIQUES & COLLECTIBLES: Signed Roger Tory Peterson ring-necked pheasant print & posters, Angus Shortt artist sketches, Hallmark ornaments, boxes of postcards, Michigan view pictures, Swarovski birds, vintage jewelry, vintage dolls (Arranbee & Effanbee Patsy), Barbie dolls (NIB, including Harley Davidson), large variety of record albums, sterling silver bowl, Boyd's Bears, signed first edition books from The Signed First Edition Society, American Literature Treasury Books, vintage Beaver top hat, Repogle globe, vintage artwork, art glass, Jesse James West Coast Choppers jacket, vintage Burberry travel suitcase, International D.S. Co. Viking dishes, vintage toys, Michigan license plates, Dietz lantern, Nascar collectibles, die cast cars, Buddy L, Tonka, TootsieToy, fishing lures, Legendary Ships of the Seas collector plates, milk bottles, Avon steins, teacups, wood pulley, Atkins wall clock, E. Ingraham & Waterbury Mantel clocks, Seth Thomas wall clock, sewing machine in wood case, milk cans, Coca-Cola wood boxes, tin doll house, Pyrex bowls, wood Coca-Cola crates, Gorham bowl, Rubbermaid tote full of buttons, and more to come!
HOUSEHOLD, ELECTRONICS & DECOR: Commercial Tiger Claw shaved ice machine, front load washer, Hamilton Beach roaster oven, large decorative fishing lure, modern flower floor lamp, electronic chess game, mortar & pestle, Garmin Novi 42 LM, AirPort Express wi-fi base station, Foscam wireless IP cameras, Canon PowerShot camera, Plantronics headset & charging case, Optimus speakers, Audio Source Amp 100, RCA 40-5030 subwoofer, two Sceptre 22" Hi-Res LCD monitors, large Cuisinart skillet, CDs, large box of dominos, ladies leather jacket, collapsible dog crate, household decor, lamps, lake house décor, toy stuffed deer mount, Little Tikes toy chest, dog crate, Brute mop bucket, pallet loads, box lots, and more.
TOOLS & OUTDOOR: Water Bee Future Beach paddle boat, Roadmaster bike, X-treme pedal car, Adirondack chairs, patio table & chairs, Brinkmann smoker, Pet-Loader steps, mini-greenhouse, fishing poles, lures & accessories, lawn roller, power washer, Husky air compressor, pipe wrenches, assorted hand tools, wet tile saw, hand saws, vise, Werner extension ladder, yard tools, wheelbarrow, saw horses, Craftsman work table with drawers, 16 ga. shop vac, tool boxes, Toro snow thrower, gas cans, lawn sprinkler pump, and more.
Box Lots: Quantity of good quality box lots from a lake house will be sold at the end of the sale. Stick around and pick up some great deals. We are still sorting and going through boxes of items that were brought in.
Source: saginaw.craigslist.org