Antique Furniture Cardiff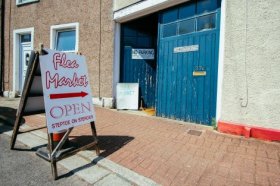 Ever in search of nooks and crannies in the city, we sent Philip Jenkins off to Rose Street flea market in Roath to uncover some hidden treasures. Read on to see what he found!
Cardiff's hidden treasures – Rose Street flea market
When asked by We Are Cardiff to name my favourite secret of the city, this was the first thing that came to mind.
Rose St. Flea Market, more informally dubbed Steptoe On Steroids is a hidden gem like nowhere else in Cardiff. Situated in the heart of Roath, set almost central from City Road, Newport Road & Albany Road (address 37A Rose Street, CF24 3EA). It's a place worlds apart from the vintage markets, "shabby chic" shops, Urban Outfitters & ETSY culture that is popular today. Rose St. Flea Market is a proper junk shop.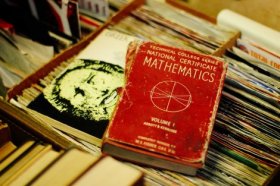 The owner, Frank (affectionally known to customers as Steptoe) is an avid collector. He began collecting things from the early age of eight, and has worked in reclamation (junk) shops since the age of 15 until present, where he owns and runs Rose. St Flea Market.
From the outside, the shop is very unassuming, met with just a few signs to promote it's opening (Saturday & Sunday 10am to 4pm). Each weekend you'll notice the constant flow of activity in the streets, of people visiting, all in search of their weekly bargain.
What appears to be a garage but really a two story house conversion is crammed, top to bottom with a hoard rare collectibles, vintage and antiques, furniture, clothes, books, records and pretty much everything and anything else you can think of. You'll find everything from brick-a-brack to bicycles, crockery to vintage clothes, old signage, antique musical instruments, stage props and various other oddities. If you enjoy a rummage then this place is right for you.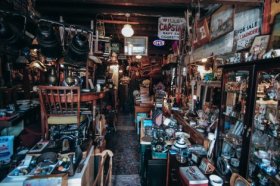 The market itself has little interest in self promoting, and very much thrives on old fashioned word of mouth. Aside from one or two signs displayed when open each weekend, the market has no website or social media presence. It's quite off the grid in that sense, but the shops ambiguity adds to the character of the place.
In a time where "shabby chic" and vintage is more popular than ever, not many legit junk shops exist. Where some places might use the terms vintage and antique as an excuse to charge ridiculous mark ups, Rose St. Flea Market is very reasonably priced and the perfect place to get yourself a real bargain. The owner Frank operates a policy where by the attitude of the customer determines the price of the what he's selling. He's a friendly guy and can be helpful, usually throwing in extra bits and pieces, and generally offering you a sweet deal. Years of experience means he often has a tale to tell or an anecdote to take home with your purchase. Being nice is key and I suggest being reasonable with your bartering … emphasis on not pushing your luck.
I find myself there habitually, every weekend. If you see something you like it won't be there for long. The eclectic treasures found inside are constantly evolving and once you've visited once you'll find yourself a becoming a regular.
Philip Jenkins is a 27 year old musician and photographer, originally from Bridgend. His interests include film, music, upholstery, vintage anything and other stuff. He is currently based in Roath.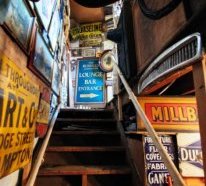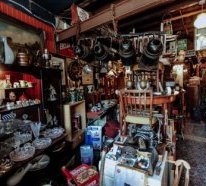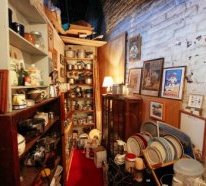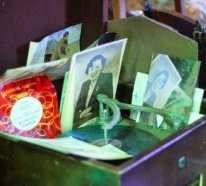 Source: wearecardiff.co.uk