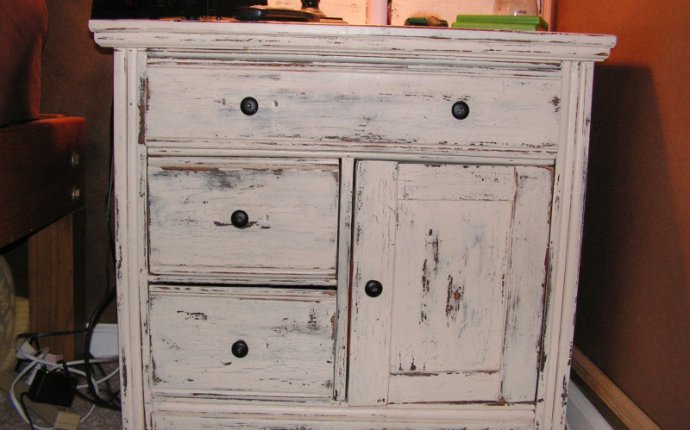 Antique Painted Furniture Techniques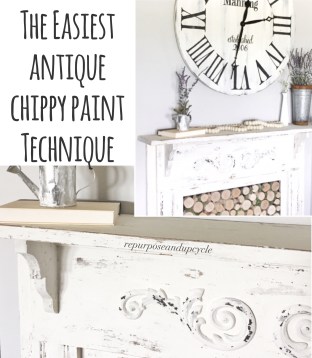 Painted furniture seems to be all the rave lately, right? Chalk paint, Milk paint, latex paint, so many different types of paint. BUT, how do you create that antiqued Chippy paint look? What paint should you use? How do you apply it? I'm going to try to answer all these questions and show you how I painted my fireplace mantel with the easiest chippy paint technique I could find.
I'm going to be honest… researching a chippy paint technique was a little overwhelming.
Why do people use vaseline? Do I need to buy something called crackle paint?
Many more strange questions came to mind as I continued to read blogs and tutorials on creating an antique, chippy distressed look.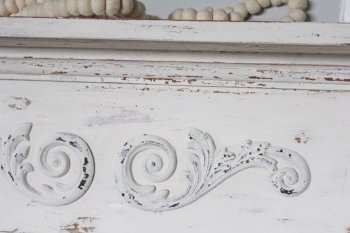 If you follow me, you know I always search out the easiest method to create with. With that being said, all my research landed me on one common answer; milk paint without the bonding agent.
To get the "chippy paint" look, the key is for the paint to barely bond to the surface and crackle as it dries.
There are many ways to attain this. Some people use a crackle agent, but this requires painting a base coat, then painting with the crackle agent and then a top coat. Other people use vaseline to prevent the paint from bonding to certain areas, hence creating the chippy effect (i'm still a little unsure about the vaseline technique).
The easiest technique I could find was simply using a milk paint without the bonding agent.
I recently created an antique faux fireplace mantel and wrote a blog post about it. You can view my blog post HERE. I finished the mantel with a "white wash" finish, but I wasn't completely happy with it. Hence my desire to refinish it with the Antique Chippy paint look.
Below is a quick video showing the painting process from the "white wash" look to the chippy antique look I have now.
paint the whitewashed fireplace with dark wood tint. I wanted to darken the fireplace so when the white milk paint started to peel away it would look dark and old underneath. Here is an affiliate link to the wood tint I used. Wood tint can be used to darken anything and unlike most stains, you can paint over it. You don't have to do this step, the milk paint will chip and look just fine without it.
paint two coats of milk paint without the bonding agent. The milk paint I used is called Old Barn Milk Paint. I love this paint because it's an organic compound made from simple ingredients. HERE is a link to their website and to the specific paint I used.
Watch the paint chip away! I did distress slightly with a fine grit sand paper.
A few final photos:
Below are few pictures of my styled antique fireplace mantel.
What do you think? I was so pleased to find an easy, one step (really!) technique to create that antique chippy paint look.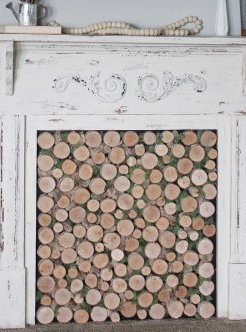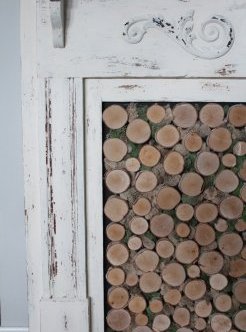 Source: repurposeandupcycle.com