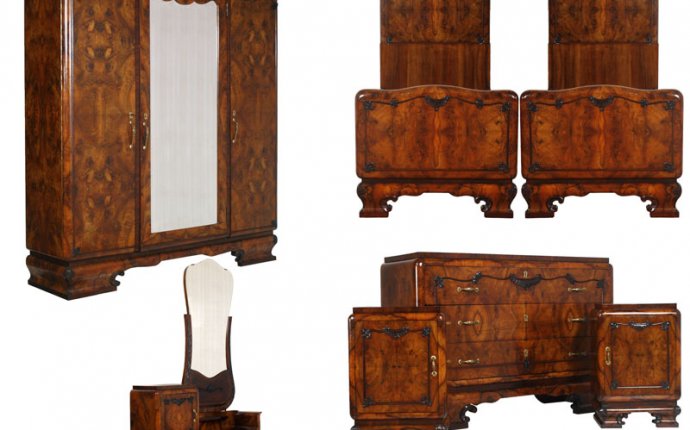 Art Deco Antique Furniture
We specialize in the finest European Art Deco furniture, completely restored and ready for your home and office. In our showroom as well as our website, you will find beautifully crafted pieces for every room of the house: Bedroom, Dining room, Living room and the now popular "screening room or entertainment center". Our restored art deco sofas and art deco chairs are fully reupholstered with hand tied springs, impeccable detail and comfort. Art Deco French Club Chairs in leather, sofas in mohair and ultra suede, and dining chairs are all pictured on our web pages. The "swivel chair" is our most requested piece and we can upholster them in a variety of fabrics.
Beautiful Bars are our specialty! View everything from rolling bar-carts to English cabinets and large scale "stand behind" bars and bar stools. And Desks that are perfect for your office or home are an important category we always offer.
You will find bedroom sets with matching armoires and night stands. Our collection of small tables can be used in any room. Stunning Art Deco consoles for an entryway or beneath a window are much sought after and we have wonderful consoles-many in pairs! Occasionally we do carry "name" pieces by Jules Leleu, Majorelle, Gilbert Rhode…but more often our pieces, unsigned, simply reflect the style of Rhulmann, Hoffman, Bauhaus and the modernist designers.
Exotic woods are a hallmark of the European craftsmen, and you will fund lush examples of French Polished woods such as Zebra, Satinwood, Maccassar and book-match veneer Walnut. Not only do we carry restored antiques, but we have introduced newly made furniture of the highest quality and we can take custom orders to recreate or reproduce sofas, chairs, inlaid woods.
Our ironwork is one of our most important categories. We have original French Fer Forge examples of hall trees, consoles and fire screens and we are proud to carry custom design work that is crafted today in the style of Edgar Brandt and Raymond Subes .
Use the buttons above to share this page on social media.
Source: artdecocollection.com