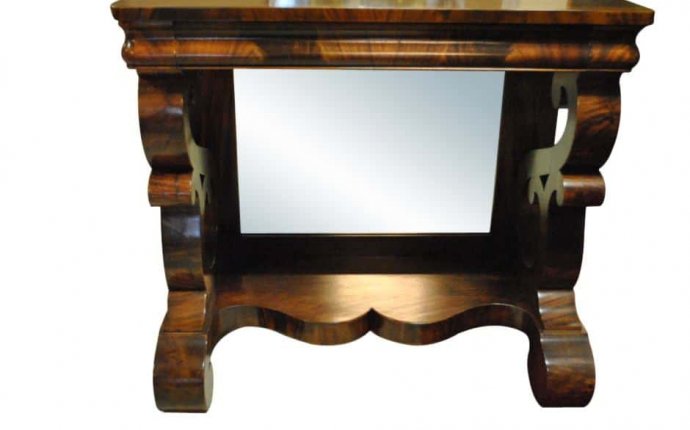 Atlanta Antique Furniture
We'll Market Your Atlanta Consignment Furniture And Collectibles Like They're Our Own
Consignment antique furniture sellers in Atlanta know: There may be many antique furniture stores that sell furniture on consignment, but only Aardvark Antiques markets and sells your merchandise like it is our very own.
Experience the Aardvark difference when you list your consignment furniture with Aardvark Antique Furniture.
Your merchandise is marketed with the same vigor as we would our very own products. We'll help you sell your valuables, marketing them to thousands of antique furniture customers. We're such aggressive sellers because getting customers to buy your antique furniture on consignment is our #1 goal.
We market your consignments around the world. Your consignments are sent into homes around the world on our highly-trafficked antique furniture website. We also list your merchandise on GoAntiques.com and on our eBay antique furniture store, where we have stellar, 5-star ratings from happily satisfied customers.
We Get Eyeballs On Your Atlanta Consignments
We know that the more customers who see your merchandise, the more likely they are to buy it. It's why we do everything we can to market your antique furniture the right way, from the moment it touches our showroom floors.
We photograph it. Measure it. Write accurate merchandise descriptions.
Do anything and everything we can to get your consignments sold.
Our Goal: Sold!
Everything we do at Aardvark Antique Furniture is designed to do one thing: Get customers to buy your consignment furniture. It's why countless consignment sellers trust us with their precious antique furniture and collectibles every day.
Get the support you need to sell your antique furniture and collectibles on consignment at Aardvark . You'll never have to worry that you're leaving your furniture unattended, or that it will get lost among other consignment sellers.
We'll help you market your products, making sure they're advertised correctly to the right market, and earn top dollar. Our job is not completed until your consignment furniture is sold – and at the price you've set.
No Other Atlanta Furniture Consignment Store Will Market Your Consignments Better
We market your Atlanta consignment furniture using many channels:
Our stores. Customers will see your merchandise in person when they visit our two antique furniture stores, or our EBay store.
Online. We have invested time, money and resources to make our website, Aardvark Antiques, the most popular site for antique furniture. We add new listings every day and receive thousands of visitors daily. Our site ranks among the top search results for antique furniture on Google, Yahoo and MSN. We'll also include your consignments on other popular antique furniture websites such as GoAntiques.com for maximum exposure.
Mailing list. After more than 10 years in business, we've compiled a massive database of more than 5, 000 customers. We use that valuable information to assist you in selling your merchandise. Our sales staff will prepare customized lists that match your merchandise to buyers' interests.
Advertisements. We advertise your merchandise in well-known antique furniture publications for even more exposure.
Highly Target Marketing Efforts Get Your Atlanta Consignment Furniture Sold
We don't leave selling your consignment furniture to chance. We'll help you sell your consignment furniture using highly targeted marketing efforts, making sure the right customers see your merchandise and buy it. Let Aardvark Antique Furniture help you turn your unwanted items into cash.
Aardvark Antique Furniture goes the extra mile to get your consignments sold. We even call customers who have expressed an interest in your type of antiques or collectibles. We do it all to get your items sold.
Source: www.aardvark-antiques.com