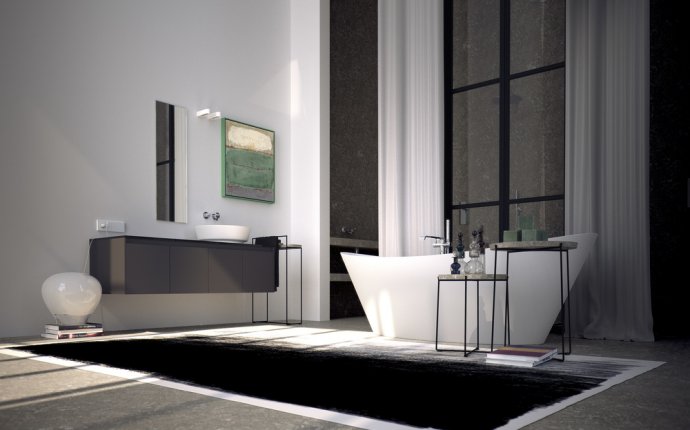 Modern Furniture Detroit
Gallery: Redesigned Kresge Court reopens inside the Detroit Institute of Arts
(left) Janis Docker, Independence Township, and Marilyn Sokolowsi, Clarkston, chat in the newly redesigned Kresge Court inside the Detroit Institute of Arts Friday, June 14. (Tanya Moutzalias | MLive.com)
DETROIT, MI - The Detroit Institute of Art unveiled its new "living room" on Friday, opening up the museum's redesigned Kresge Court to the public.
The architecturally stunning space is now furnished with rugs, couches, chairs and tables designed to create an inviting work and meeting space for the public. Located on the ground floor of the DIA, the redesigned Kresge Court has a coffeehouse feel that can also be used for intimate dining. The menu includes Starbucks coffee, gourmet snacks, cheese and charcuterie, sandwiches, salads and desserts.
"We wanted to make Kresge Court the grandest living room in town, " said Patrick Thompson, of the Midtown-based Patrick Thompson Design. "The DIA really wanted to provide a space where people can come to meet, work, relax and be inspired."
Thompson used a mix of traditional and modern furniture with a color palette crafted to follow the rhythms of a traditional English garden. Modern pieces are by Patricia Urquiola for Coalesse, Euro Saarinen for Knoll, and Danish designer Hans Wegner. Traditional pieces include wingback chairs and oversized tufted Chesterfield sofas.
Anitrah Nelson samples some food with her son Calin, 5, and husband L.J. Nelson at the newly redesigned Kresge Court inside of the Detroit Institute of Arts which reopened Friday morning, June 14. (Tanya Moutzalias | MLive.com)
The overall effect is a comfortable and attractive meeting and work space, perfect for people on laptops to small gatherings over coffee and snacks. It replaces a stark space known for impressive architecture, but an uninviting feel many people walked past.
Kresge Court was originally built as an open-air courtyard in 1927. Architect Paul Philippe Cret designed the space to replicate an Italian medieval palace. The courtyard was covered with glass in 1961 with a design by Minoru Yamasaki as a gift from the Kresge Foundation. Detroit architect William Kessler designed a replacement glass ceiling in 1981.
The court's four walls were designed to reflect European architectural styles from different time periods, including 15th-Century Italian, 16th-Century German, 17th-Century Dutch and Flemish, and 14th-Century European Gothic architecture.
The newly redesigned Kresge Court inside the Detroit Institute of Arts reopened Friday morning, June 14. (Tanya Moutzalias | MLive.com)
"Kresge Court is undoubtedly one of the glories of the DIA, " said Graham Beal, DIA director.
The new Kresge Court will be open during museum hours, 9 a.m. to 4 p.m. Tuesdays through Thursdays, 9 a.m. to 10 p.m. Fridays, and 10 a.m. to 5 p.m. Saturdays and Sundays. The space is designed for informal meetings, so people cannot reserve the space in advance. Groups can book the space for events after museum hours, but the furniture cannot be moved.
The project is part of the DIA's ongoing effort to invite the public into its collections and connect the museum to Midtown's growing walkable community. Next up fro the museum is a redesigned South Lawn that will feature seating and lighting connecting the open space to Woodward Avenue.
ArtPlace America, paid for the Kresge Court wil a $268, 500 grant. The organization is also pay for renovations to the South Lawn.
Bradford Frost, a Wayne State University Detroit Revitalization fellow and special assistant for community and economic development at the DIA, led the project.
Source: www.mlive.com