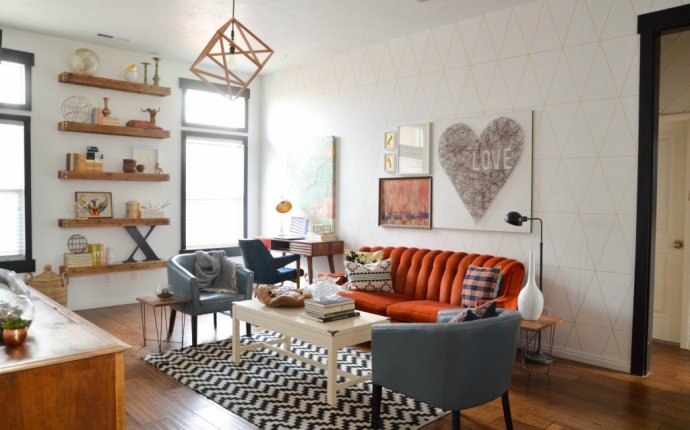 Modern Vintage Living Room
There's no rule that says all the furniture in your house needs to come from the same era. In fact, embracing contrasting styles can give your home a liveliness and texture that rooms with all matchy-matchy furniture can't touch. Here's a little inspiration for incorporating more traditionally styled pieces into modern interiors. Time to hit the flea market (or grandma's attic).
1. A traditional desk and a modern desk chair make a dynamic combination.
2. If you have a vintage dresser, try thinking outside the (bedroom) box. A dresser can be a great place to stash things in the living room, and you can use it as a console for your television, or prop some art on top instead.
3. A vintage secretary makes a great home bar.
4. Painting a vintage piece the same color as the wall is a great trick to help it blend in with the rest of the items in a space. Another great trick? Liberal use of ethnic textiles, which look good with everything.
5. Try pairing a traditional table with modern chairs.
6. You could let the antique piece be the focal point, and keep everything else minimal (or all white, as in this example).
7. An oriental rug grounds a room filled with spare, modern pieces, and adds a nice dose of texture and pattern.
8. Vintage cabinets look great (and provide a little extra storage) in super-modern kitchens. From Skona Hem.
Source: www.apartmenttherapy.com