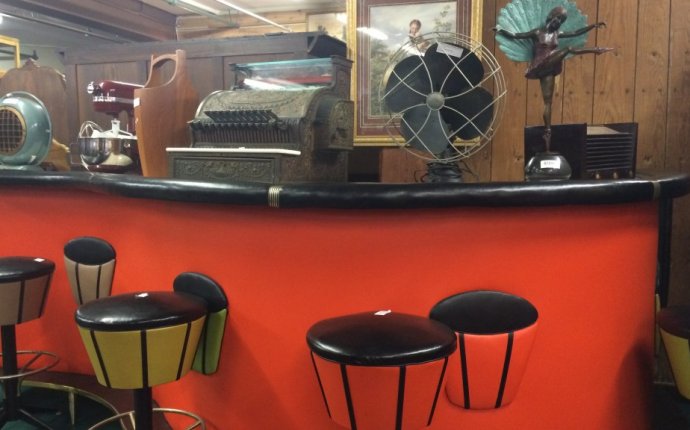 Vintage Furniture Auctions
Large coin and currency collection includes a rare Flowing Hair half dime from 1795 and a $20 Gold Liberty coin from 1901
SCOTTSDALE, Ariz. (May 16, 2017) – An eclectic mix of fine art, vintage furniture, coins and currency, and other collectibles will hit the auction block at J. Levine Auction & Appraisal on Thursday, Friday and Saturday, May 25, 26 & 27. The high-end Scottsdale auction house is open for preview from 9 a.m. to 5 p.m. starting Monday, May 22. Doors open at 9 a.m. for preview on each of the three auction days, with live bidding starting at 11 a.m. PT. Bidders can also view the full catalog online and place a bid now at www.jlevines.com.
"The best word to describe this auction is eclectic, " said Josh Levine, owner and CEO of J. Levine Auction & Appraisal. "There's a notable Native American collection that includes pottery from acclaimed artists Marie Martinez and Jesse Garcia. There are vintage tables from Route 66 motels that were sand-painted by Native American artists. Other fine art includes an Ed Mell painting, a Bob Scriver bronze and an original pencil drawing by Pablo Picasso."
Levine said the auction also features a large coin and currency collection that includes a rare Flowing Hair half dime from 1795 that is estimated to be worth between $1, 000 and $2, 000, and a $20 Gold Liberty coin from 1901 estimated to be worth between $1, 200 and $1, 600.
"There are a few early American coins in this sale that you just don't see, " Levine said.
Haig Kachian consigned several pieces of the vintage furniture with J. Levine for the auction.
"The Route 66 motel furniture is from the bygone era of when families would hit the road to 'see the USA in their Chevrolet, '" he said. "These pieces of history would make an artistic addition to even a modern home décor."
For western collectors, the auction includes a Victorian Eastlake steer hide settee. "This came from an old cattle ranch in Wyoming, " Kachian said.
Much of the Native American pottery also was sold along Route 66.
"It's a remarkable, historic collection, with many of the original Native American pueblo wares dating back from 40 to 100 years, " Levine said.
The three-day auction includes more than 800 collectibles from multiple fine estates. Other items include a wonderful assortment of estate jewelry, Asian antiques, sterling silver and more.
Source: www.jlevines.com