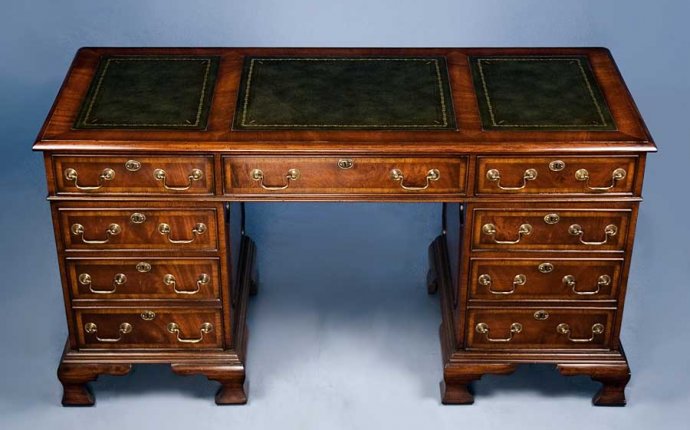 Antique Credenzas Furniture
Embrace Mid-Century Style with a Designer Credenza
Take inspiration from mid-century design and add a mid-century designer credenza to any room in your home for some added storage, counter space, and instant character. Credenzas, stemming from the Italian word for belief, became a necessary piece of furniture in the 16th century, when servants would taste food and drink for their employers. Here are our recommendations for adding a mid-century antique credenza to your home.
Go with Wood
A wooden credenza is a staple in modern and antique-blended homes, where styles from multiple decades meet. In neutral tones, a wood credenza is a stylistically savvy piece, with cool and classic touches that make each piece unique. These mid-century antique credenzas certainly bring a retro-cool look, but can sometimes feel locked in a time warp. Try offsetting any feelings of stuffiness with modern accessories, like all-white dishes on top, or geometric art above.
If you worry about a wood mid-century antique credenza clashing with other wood pieces in your space—such as, say, a dining table—wide-plank, wood flooring will help to tie them together. If you've opted for a wood credenza and already have other large wooden pieces in your room, it's best if you have or can install traditional wood floors.
If you're updating your living room to match the cool style of a mid-century antique credenza, consider mimicking the wood in small touches throughout the room. Opt for a sleek sofa with wooden arms, or an all-wood coffee table or side table in a similar grain. Adding cool wood accessories in a matching tone can bring about the same look without the identical furniture.
Decorate with a Mid-Century Credenza
Mid-century antique credenzas work well with any style, but can quickly make a room look dated. To keep them mod and not overwhelming, mix and match them with pieces from other styles and keep your rooms looking fresh. A thin-legged, wooden credenza looks right at home, and very sleek, with armless sitting chairs and a low-back sofa. Steer clear of leather to keep the room looking more modern than dated-unless you're going for a classic Mad Men look.
Keep your art fresh. Mid-Century designer credenzas lend themselves to showcasing large pieces of art above them. Using a metallic frame and a modern piece of art balances your antique credenza perfectly.
If you're lusting after the mod, retro, contemporary look that often comes with mid-century style, try mixing one other piece, like an art deco chair in saucy orange. The mid-century antique credenza and chair play off each other and let the rest of the room take a more neutral back-seat. Keep the rest of the furniture light in color, but solid in design lines-now is not the time to factor in hairpin side tables or delicate sofas. Letting two mod pieces shine means keeping the rest of the room neutral. Don't fatigue the eye by having too many traditional pieces.
In a similar vein, you're able to bring out the mid-century style without adding more pieces of furniture by opting for a retro-cool lighting fixture. Pendant lights that offer pops of color or an architectural interest keep the room from looking too one-dimensional. Cool side table lamps can give you the same look without replacing your overhead lighting or your chairs-keep them sleek in a fun color to accent the room.
Complementing with Paint, Fabric & Rugs
After you've found the perfect Mid-Century designer credenza, it's time to bring the rest of the room together. If you're mixing and matching styles, look for a set of drapes that offset the mid-century look-modern stripes or delicate dot patterns keep the room light. Find a rug in a similar style-either in color or pattern-to complete the look.
For a more in-sync look, add punchy pillow and throws to your sofa-thick textiles that make you want to touch them in a bright color like mustard yellow or orange is a good way to bring a mid-century feel without updating all your furniture.
If you're looking to add textiles directly around your mid-century antique credenza, consider a woven wall hanging or a slick table runner.
Beyond the textiles in your room, it's important to have the right colors for your Mid-Century designer credenza to play off. White is the most common color, but you still have a variety of options. Choose a matte finish for a minimalistic look, or high-gloss if you want the walls to literally shine. Beyond white, you can opt for neutral gray, dark blue, or intense yellow or orange. If you want a more retro look, add wallpaper. Striped or patterned wallpaper in a fun color can add interest and texture to your room without too much effort.
Design with DECASO
We know how frustrating and time consuming finding the perfect piece of furniture can be. Whether you're looking for a twin arm chair, or an antique credenza, the time invested can sometimes burn out even the most committed shoppers. At DECASO, we're dedicated to finding and showcasing the best antique, vintage, and retro pieces from all over in one easy-to-use and visually appealing place. And if you don't see the piece you need? Our sellers are more than happy to help you find it. Curate your home, don't just decorate it.
Source: www.decaso.com