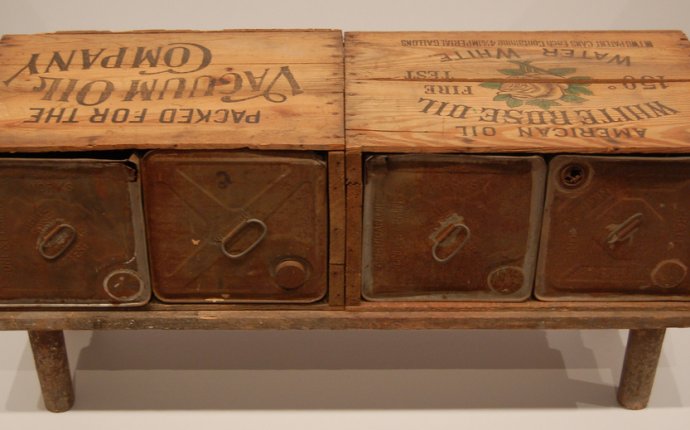 Depression Era Furniture
News & Events

Regular Features

Directories & Classifieds

Archived Features

The main component in this Depression Era "mahogany" gossip bench is gum, not mahogany.

arly 20th century, furniture made in America developed its own unique style, loosely known as Colonial Revival. That "style" was characterized by the resurrection of themes and elements that remind us of those in use in Colonial times, primarily variations of forms found in England and on the Continent over the last three centuries. Those themes included the ponderous weight of Jacobean, the verticality of William and Mary, the graceful elegance of Queen Anne, the Rococo excesses of Chippendale and the self-consciousness of Federal.

Colonial Revival assembled those themes and elements in ways that looked like a litter of puppies born to Spot and Blackie — a random mix. But it was just this randomness that created the uniquely American flavor of the furniture made in American factories in the 1920s, '30s and '40s.

However, there was another element that was uniquely American about this genre of furniture, the wood from which it was made. At first glance you would probably be inclined to say that the most popular wood of the period was walnut, maybe even oak. Mahogany was certainly popular and many exotic imports such as zebrawood, Australian walnut and Carpathian elm were also featured.

But a close examination of most pieces from that era reveals that the beautiful, richly grained surfaces, the tops and drawer fronts were mostly made of veneers, often laid up in matching patterns. So what was the rest of the typical cabinet made from - the veneer under-layment, the legs, rails, stiles and frame?

It sure looked like walnut or mahogany, having the same color and finish as the rest of the piece but somehow it seemed to lack something once the wood itself could be seen through the often dark and opaque finishes.

It turns out that the wood most frequently used in American furniture in the first half of the 20th century was gum, also known as sweet gum, red gum, hazel pine, sap gum, satin walnut and copalm balsam. Its real name is liquidambar styraciflua and it grows to as much as 150 feet in height from Connecticut to central Florida, as far west as Missouri and as far north as southern Illinois. It is also lightly scattered in northern Mexico, Honduras and Belize.
Source: www.discoverypub.com