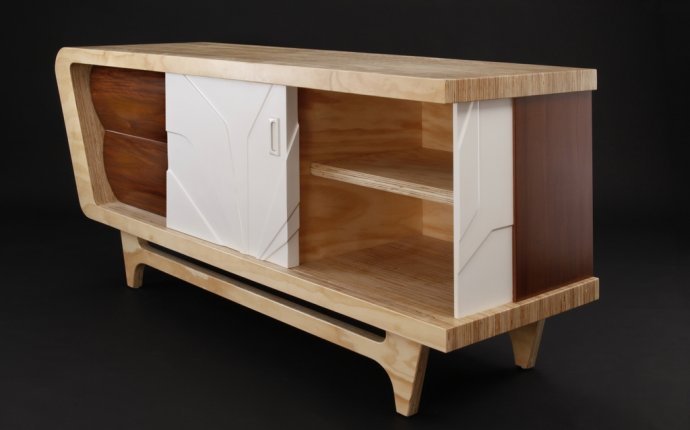 Furniture Vintage Style
How do we love vintage furniture? Let us count the ways! Of course, buying pre-loved pieces is greener than going for the newly made. And then there's the spot-on adage, "they don't make 'em like they used to"—so you can generally count on vintage furniture to retain value and really last. Stylistically, the range of options available on the vintage market means you can find just the right thing to express your unique personality. For us, though, the most inspiring reason to shop vintage furniture is the opportunity to explore the glorious timeline of design history.
For those who love pieces with a lot of romantic ambiance, check out our selection of furniture produced during the Arts & Crafts, Art Nouveau, and Art Deco eras. Before the 1930s, furniture was still widely produced by hand, often with decorative flourishes like floral motifs and curvaceous lines drawn from the natural world. And for history buffs, there's the ageless proto-modernist designs from Thonet and Biedermeier—two Austrian producers associated with the warmly pared-down silhouettes that inspired the earliest pioneers of the modern movement, like Josef Hoffmann, Adolf Loos, Charles Rennie Mackintosh, Gerrit Rietveld, and Frank Lloyd Wright.
Between the 1920s and 1940s, modernism proper kicked into gear, and much of the characteristics that came to define the modern style were articulated by genius architect-designers like Alvar Aalto, Le Corbusier, Ludwig Mies van der Rohe, Marcel Breuer, and Walter Gropius of the Bauhaus school. The theories produced at this time spawned decades of furniture that were all about clarity of form, exposed structure, honesty in materials, and the lack of extraneous ornament. The idea was that furniture should be made by machines when possible, thereby making it more affordable to a wider audience; but in practice, the quality that many modernists sought made it difficult for machines to do it all. Modernist manufacturers of the postwar era, such as Artek, Cassina, Fritz Hansen, Knoll, Herman Miller, Pastoe, and Vitra, often combined factory and artisanal production methods to achieve the results they were after. That's a big reason why midcentury pieces by the likes of Charles & Ray Eames, Hans Wegner, and Gio Ponti have endured to become so desirable today.
After the 1960s, the strict rationalism of modernist design began to lose favor with the vanguard, and a new exuberant experimentalism took root. From the years that round out the 20th century, you'll find vintage pieces with a bold attitude and fascinating conceptual ideologies—often full of flavorful references to psychedelic culture, space-age aesthetics, and radical lifestyles. Collectible designs from the postmodern era come from visionaries like Ettore Sottsass, Alessandro Mendini, Gaetano Pesce, Joe Colombo, , Pierre Paulin, Shiro Kuramata, and production houses like Archizoom, Gufram, Memphis, and Studio Alchimia.
At Pamono, you'll find thousands of vintage chairs, tables, storage pieces, and more that were produced from the dawn of the industrial revolution, right on through to today—with an emphasis on the ever-popular, beyond timeless works of midcentury modernism. Every object tells a story. Make one yours today.
Source: www.pamono.com