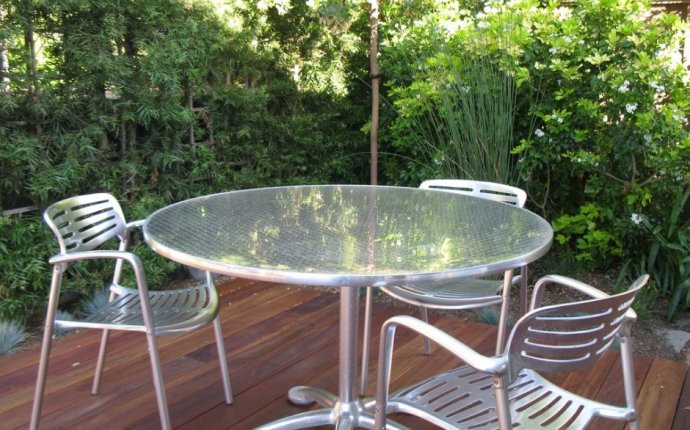 Mid Century Metal Chairs
THE ESSENTIAL GUIDE TO MID-CENTURY MODERN INTERIORS
For those who dream in shades of cool California fruit trees (think sunburst orange and creamy avocado), like their teak-oiled arms accented with a bit of bright brass, and crush on anything Eames: meet Mid-Century Modern. A term used to classify furniture constructed between 1945 to 1970, Mid-Century Modern style encompasses everything from sparse Scandinavian pieces to exotic Brazilian masterpieces decked out in pillow-padded frames and butter-like hides. It's a care-free, effortless style that brinks on boho, but thanks to integrated elements of Danish Modernism, never veers into overly layered or how-exactly-do-I-clean-that? territory.
When it comes to vintage Mid-Century Modern furniture, ready yourself for swooping, parabolic shapes, side tables and dining tables docked on pencil legs, and colorful upholstery that above all reads: durable. Due in large part to these easy-to-love traits, used Mid-Century Modern furniture has maintained a staying power that rivals that of any other style—pre or post 20th-Century. For those who find themselves drawn to the organic lines and unadorned planes of vintage Mid-Century Modern furniture, we've broken down a brief history of the style below, including its signature traits and some of the up-and-coming trends that will ensure your home feels freshly modern and anything but time capsule-like.
THE ANATOMY OF MID-CENTURY MODERN DESIGN
In the 1930s the on-going Bauhaus movement inspired numerous designers, including many of those that we now file under Mid-Century makers like Marcel Breuer, Le Corbusier, and Ludwig Mies van der Rohe. Looking at the uncomplicated, streamlined nature of the Le Corbusier's LC3 cube chair or Marcel Bruer's Wassily lounger, it is easy to see echoes of the modern aesthetic that eventually translated into Charles and Ray Eames's molded fiberglass chair and Eero Saarinen's tulip table.
Vintage Mid-Century Modern furniture designers were enamored with the concept of Architectural Functionalism, or the idea that furniture should marry inherent purpose with style. This theory explains the ergonomic bent of used Mid-Century Modern chairs—especially those of Danish descent—and the relative absence of legs on tables (designers instead opting for pedestals or table tops that seamlessly waterfalled into panel-like legs).
New materials like bent plywood, fiberglass, and acrylic made it easy for designers to forge into previously uncharted territory. For the first time, they were able to produce furniture that wasn't hammered and nailed together so much as it was sculpted. Additionally, manufactures like Knoll and Herman Miller provided designers with large-scale platforms on which to promote and distribute their designs. These manufacturers helped Mid-Century Modernism permeate the cultural consciousness, which in large part, has led to its enduring appeal.
CURRENTLY LOVING
As much as we dig the Mid-Century Modern vibe, we get not wanting to turn your space into a soup can-packed artifact. To ward off your space looking like a 1950s soundstage, try mixing vintage Mid-Century Modern furniture with contemporary finds, or flourishes of Art Deco or Hollywood Regency. Ever notice how a vintage Mid-Century credenza seems purposely made for gold ibex bookends? Additionally, try on some of these Mid-Century trends that we're currently loving:
Luxe Finishes
In its hey-day Mid-Century Modern furniture was not one to play it demure color-wise. Upholstery in shades of saffron, cobalt, and poppy was commonplace. Updated for a new millennium, however; we're inclined to favor shade-dwelling colors a bit more than the full-sun showstoppers. Mid-Century shapes look divine when cloaked in emerald, navy, and oxblood velvets. With tables and case goods, opt for pieces with slightly darker finishes and brass or turquoise hardware or inlays. Unexpected metallic or stone will make for a room that reads more ambiguous (and glam) than the usual, brisk Scandinavian look.
Photo: M3LD
Biomorphic Shape
Don't get us wrong, we love a strong, silent type with masculine right angles—Jens Risom and Finn Juhl furniture add presence to a room like no other. But with that said, there is something oh-so refreshing about the unrehearsed contours of an amoeba-like coffee table. Their off-balance proportions keep a room from feeling overly predictable, and encourages the kind of casual, dine-on-the-floor atmosphere that purportedly advances any swinging soiree. They also beckon to eclecticism, welcoming tasteful layers and bold accents like oversized op art.
A Little Less Polished
Just as the trend towards biomorphic shapes attempts to break up Modernism's more sterile elements, renewed attention is being paid to the Mid-Century's more organically-inclined pieces. Areas of interest include rattan (think throne-like peacock chairs and Paul Frankl stacked bamboo tables), fibrous textiles like Scandinavian rugs, and a revived focus on designs by Mexican and South American makers like Percival Lafer. The push has nudged exotic woods like rosewood and jacaranda to center stage, and has us thinking of new ways to layer in texture (meaning: don't shake that sheepskin rug just yet!)
Source: www.chairish.com