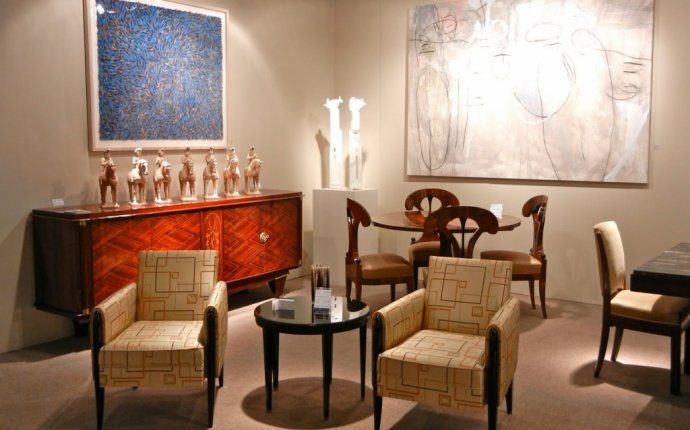 Mixing antiques with Modern Furniture
Interior decorators are always talking about the importance of balance and proportion. It applies to color, shape, texture and style. When it comes to home decorating ideas mixing modern items with antiques is a great one because it keeps a room fresh, adds contrast and depth, and ultimately creates balance.
While some people prefer to decorate their home in a particular style (French Country, Shabby Chic, Mid-Century Modern), mixing different looks is a wonderful way to create a unique space and showcase you individual style.
It adds a bit of excitement and an element of the unexpected.
Filling a room with antiques simply because they're antiques in never a good idea – likewise with modern decor. Pieces can get lost when paired solely with like items. Instead try mixing things up in order to call attention to individual items.
Here are a few home decorating ideas for mixing old and new:
Put a modern, streamlined bench under an ornate console or desk.
An ornate Loius XIV gilt mirror (or any other decorative French mirror) looks great in an ultra modern room.
A modern Lucite or glass dining table surrounded by Lucite chairs is stunning when paired with an ornate crystal chandelier and antique silver mirror.
A rustic dining table paired with modern aluminum chairs creates terrific contrast.
Cover an old regency or Louis bergere chair in an ultra modern fabric.
A piece of modern art in a room filled with antiques creates a pop.
Put modern lamps on an antique sofa table, or vice versa.
Place modern chairs around a beautiful, round French or English wood pedestal table.
A fireplace mantel in a modern room can really become a focal point if there's a single, ornate, antique piece placed on it.
A modern light fixture hanging in a room full of rustic antiques is a powerful statement. Likewise an ornate fixture in a modern room stands out and adds character.
In a reading nook pair an antique chair with a modern side table.
Finally, creating a blend of any time period or design style in your space requires a critical eye. So, if you want to mix modern items with antiques don't just rush out and buy any items to fit the bill. You want to create a look that appears as though it's evolved over time. Wait until you find just the right items that will add the proper form and function to your home.
Although there are rules of scale, balance and proportion in decorating, you should never sacrifice using items you love in order to follow the rules.
Source: www.thespruce.com