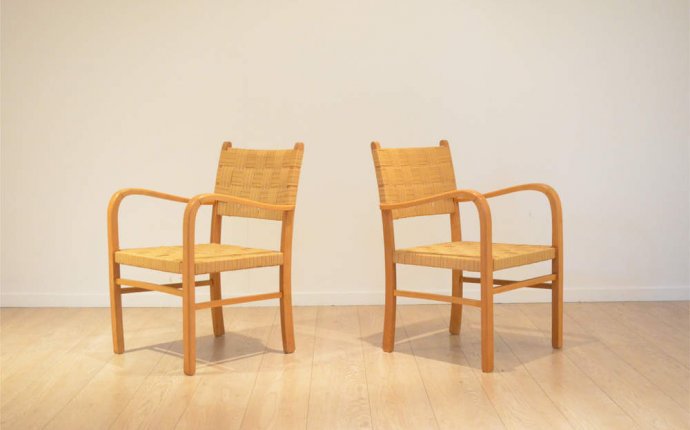 Value of Mahogany Furniture
When it comes to buying furniture, getting the right materials is a very big piece of the puzzle. It can help determine how long you'll have the piece, how well it will wear over time, and even how long it will stay in style. Just like the designs themselves, some furniture material are beautiful, some are trendy and some are classic. The classics are the best because they look good now, they'll look good later, it's worth the energy to restore them when necessary, and they might just go up in value as time goes on.
Mahogany is one of those furniture materials that is just classic. It's a durable hardwood that has long been used to make some of the finest furniture in the world. At the same time, of course, this means that it is among the more expensive furniture materials to buy in. So if your budget has limits, it's probably a good idea for you to be somewhat thoughtful about exactly what mahogany pieces you want to include in your home. Mahogany is a rare wood, known for its beautiful grain and deep, reddish-brown color. These features work to endow furniture made from mahogany with a timeless, classic appeal. Because of it's timeless character, however, furniture made from mahogany can tend to look a little on the traditional side. But, as an accent piece in a modern space, a touch of mahogany here and there can be just what you need to take a contemporary room designed in cool neutrals and give it warmth, life and depth.
Best of all, mahogany furniture is extremely durable. Chairs, tables and other home furnishings crafted with mahogany will last a lifetime and should be considered an investment. So now that you're ready to invest, the only question is, where do you start? We thought you might ask that. So here's a few things that you should know to make buying mahogany furniture much easier.
Where Does Mahogany Come From? Most mahogany furniture today is made from two varieties, African and South American. South American mahogany is used for fine furniture. Caribbean or West Indian mahogany, yet a third variety, is rarer, because it has been over-harvested. Mahogany is an excellent wood for carving and finishes beautifully. Cabinetmakers such as Chippendale and Sheraton have replaced walnut with mahogany for many of their furniture pieces.
Why Buy Mahogany Furniture? Mahogany furniture is most often made in the traditional style, but these pieces can complement almost any decorating style. Its timeless beauty appeals to most consumers and furniture pieces lend an air of elegance and sophistication. Consider adding a few mahogany accent pieces, such as a sofa table or nightstands in mahogany if you have a limited budget or the rooms of your home are decorated with a different style. Mahogany furniture also is very durable. Dining room tables and armoires made of mahogany are excellent investments. These large pieces draw immediate attention. Ornate carvings in mahogany furniture add instant interest and drama.
What to Look For There is controversy surrounding the harvesting of mahogany for purposes of crafting furniture. Over-harvesting and illegal logging in parts of the Peruvian Amazon and elsewhere plague the industry. Some furniture manufacturers, such as IKEA, have chosen not to sell furniture made from mahogany for this very reason. Some furniture is made with mahogany veneers rather than solid mahogany. When in doubt, ask the salesperson. If you are buying antique furniture, look for a decal that denotes "genuine mahogany" issued by the Mahogany Association. The association, which operated in the early to mid 20th century, was created to help buyers distinguish between solid mahogany pieces and other woods stained to look like mahogany. Mahogany furniture marketed as Philippine mahogany is not true mahogany. It is actually luaun. The material comes from a family of plants, not mahogany trees.
Getting a Good Price Mahogany furniture is very expensive. Consider purchasing it second-hand from an estate sale, antique show, or vintage flea market. Large estates will often auction off the furniture and will advertise the auction in the classified advertisement section of the newspaper or online. If you cannot find furniture at the auction, pay attention to whether there are businesses buying whole estates, and you may be able to strike a side deal with them on the mahogany furniture you like. Large antique shows or flea markets, like the Brimfield Market held annually in Connecticut, are an excellent place to search for discounts, bargains and sales. Don't be afraid to negotiate on price. Flea markets are one place where you don't always have to pay sticker price. Haggling is skill, and to the victor goes the best furniture.
Source: www.thespruce.com