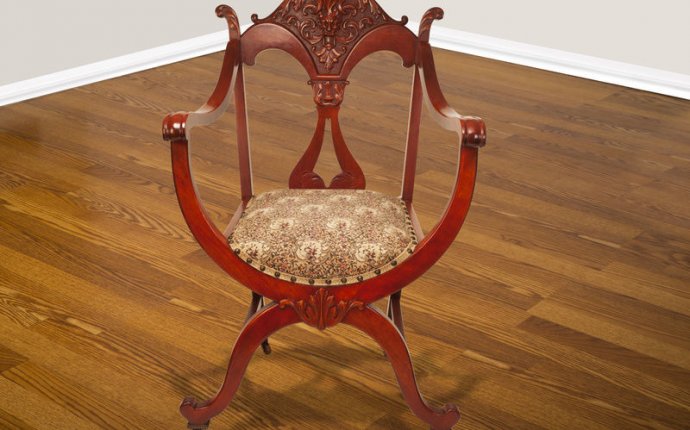 Antique Mahogany Furniture
Publication of the Director clearly had a stimulating effect on Chippendale's career since all his known commissions date from after its publication. However, the Chippendale style didn't remain within the confines of the Chippendale workshops very long. So popular were the designs with the wealthy class that soon other furniture makers were using Gentleman and Cabinet-Maker's Director as a pattern book for their shops, too.
In 1754, the same year as the publication of his Director, Chippendale moved to spacious premises in the fashionable paved thoroughfare of St. Martin's Lane which his firm occupied for the next 60 years. He then formed a partnership with James Rannie, a Scottish merchant, who injected capital into the business. They employed between 40 and 50 artisans.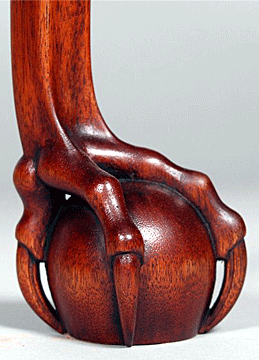 And while the notes in his Director showed Chippendale possessed a sound practical knowledge of timbers and craftsmanship, he most likely, at this stage in his career, would have been responsible for design and management, instead of working at the bench.
A versatile man, he was willing to design and supply wallpapers, carpets, fire grates, decorative ormolu, chimney pieces, even complete room schemes, in addition to furniture. As well as equipping State Apartments with luxurious ensembles, his firm regularly supplied routine articles for the servants' rooms and domestic offices. He offered a complete house furnishing service, undertook repairs, removals, hired out furniture, compiled inventories and was even prepared to direct and furnish funerals for respected customers.
Fine Woods Make the Difference
Chippendale style furniture was generally made of mahogany, imported from the West Indies. Though cabinetmakers occasionally used veneers, they're not typical of this style. Instead they preferred using solid wood to accommodate the elaborate carving found in this style. And they upholstered the newly introduced camel-back sofas in rich brocades, velvets, and damasks.
While cabinetmakers used Cuban, Dominican and Honduran mahogany during the latter part of the 18th Century, the finest was Cuban, a dense, heavy wood with a close grain. When they carved it, minute white flecks would appear in the wood. Honduran mahogany is lighter in weight and color. The mahoganies from the Dominican Republic and Jamaica fell somewhere between Cuban and Honduran in quality. Flame mahogany refers to the character of the grain, obtained by using the first branch or crotch of the tree. Another much sought-after grain was mottled, often referred to as "plum pudding" mahogany.
Nevertheless, in the Chippendale period in America, Connecticut cabinetmakers used cherry more often than mahogany...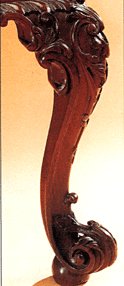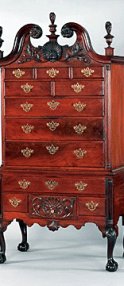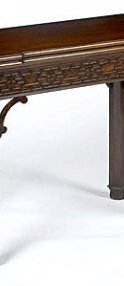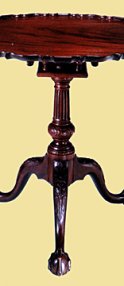 Source: theantiquesalmanac.com