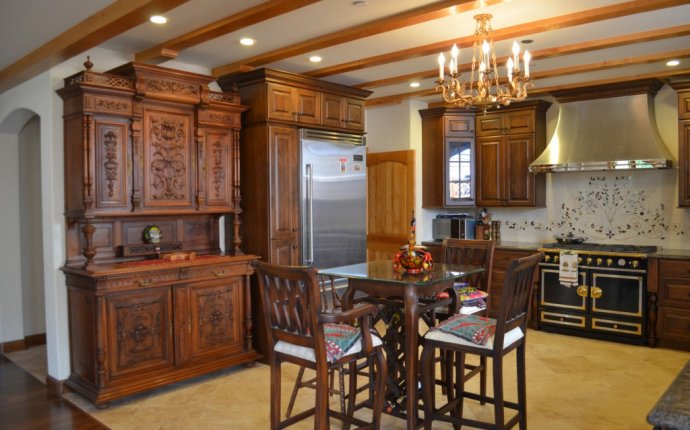 Antique Renaissance Furniture
56 Lakeview Dr
Daly City, CA 94105
(415) 587-3416
I took an older Eames chair that had failing shock mounts on it. I searched high and low, but eventually found Boris. I'm very thankful that I did, because his expertise has no bounds. I'm writing this review with a smile on my face now that I'm finally able to sit in this chair that has been in disrepair for so long. Not only would I recommend Boris to anyone, I would also hire him for any other restoration work that I need.
We can't afford to get another sleeper sofa right now. But the cushions were killing our backs, so we shopped around for someone to replace the cushions for us. Boris provided me a quote via e-mail, even with my botched up measurements. We made arrangements to meet so he could get accurate measurements and for me to provide the deposit-50% down. Unfortunately, the cushion measurement was 1 inch over the standard high density foam, so he had to do a special order. He gave me an estimate of a week but it only took five days. We dropped off the cushion covers and waited for about 15 minutes as they were being inserted and we paid the balance due. Prices = moderate. $300 for two cushions of high-density foam-very firm! Be punctual, as he has a busy schedule. Make sure to call/e-mail him for specifics and arrangements.
My husband and I cannot recommend Boris enough! I have included before and after shots of our Haywood Wakefield table and chairs. They had been terribly abused when we brought them to Boris, who came highly recommended by a mid century furniture dealer. His work is impeccable - Boris is a craftsmen and an artist with a keen aesthetic and clear understanding of the original intent of the piece. He encouraged us not to use a high-gloss finish, but instead to capture the original finish of the wood as it would have been in the 50's when the table was manufactured. He also helped us choose a fabric for the chairs that was true to the period and also a stunning match with the wood. He was patient and kind, and even finished the table ahead of schedule...helping to arrange the delivery with a terrific mover who specializes in moving vintage pieces. We couldn't be happier with his work and his prices, which were absolutely competitive for the area, and actually very reasonable. Boris is now our go to guy for restoring vintage furniture.
We wanted to restore a very special (but tired looking) family heirloom dining room set that we call "the magical table". We researched to find someone who strips by hand since our previous experience with furniture that is dipped in a stripping solution is that the final look ends up too plastic-looking. Boris was very knowledgeable and responsive. Each piece was then hand-stripped; surface scratches were mended without compromising the overall rustic character of the set; and finally, all was beautifully stained and finished to its original luster. We couldn't be more pleased with the results and are looking forward to many more "magical" dinner parties to come. This project wasn't inexpensive but the outstanding workmanship is worth it.
Absolutely astonishing work quality. We had 2 19th century British chairs restored. Boris helped pick out the fabric, his taste is impeccable, incredible attention to detail and he's very honest about what can be done for old furniture. He is an artisan. Very rare to find such people these days. - Jack
Source: www.yelp.com