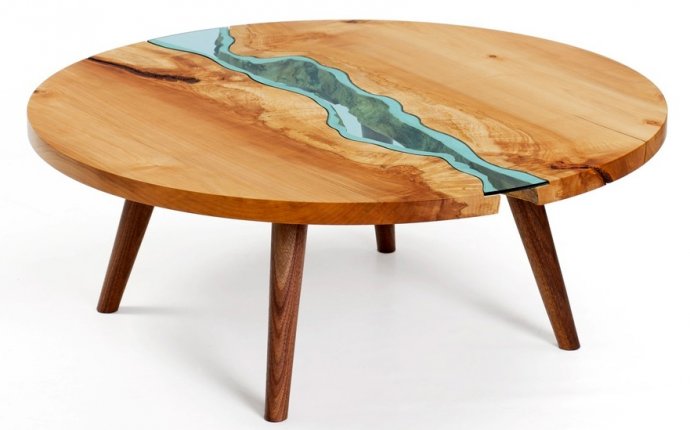 Wood and Glass furniture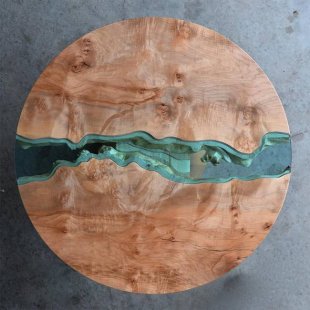 Selecting wood to create furniture means that one has to be careful to choose pieces without too many flaws. Yet, there is great beauty in imperfections, and with a bit of creativity, one can convert defects into something quite beautiful.
That's what furniture maker Greg Klassen is doing with his remarkable wooden furniture, which is overlaid with curving plates of hand-cut blue glass, giving the pieces something of a resemblance to a scaled-down bit of riverine landscape. Based out of the Pacific Northwest, Klassen's pieces are made from sustainably sourced wood or blemished wood that would be otherwise discarded, and even wood that is harvested right by Klassen's studio. These materials are meticulously hand-worked to look polished, and yet still retains that raw feel.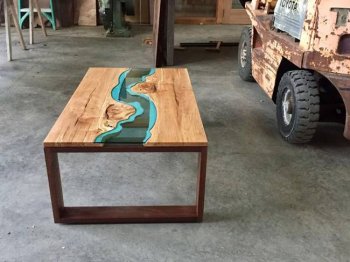 © Greg Klassen
© Greg Klassen
© Greg Klassen
© Greg Klassen
© Greg Klassen
© Greg Klassen
Klassen, who has a degree in theology, almost stumbled upon woodworking by accident. During his studies, he took a job recycling wood and began to take discarded materials home to to build his own furniture to sell at local farmers' markets. He then attended an exchange program with a craft school in Sweden, which has influenced his tendencies for a clean, modern lines in his furniture.
© Greg Klassen
© Greg Klassen
© Greg Klassen
© Greg Klassen
Klassen is a one-man operation, using the utmost care and skill to craft his works, sometimes taking up to a month to finish a piece. Klassen's sublime works have now gained him a worldwide reputation, with commissions coming in from as far away as Europe and Asia. He says: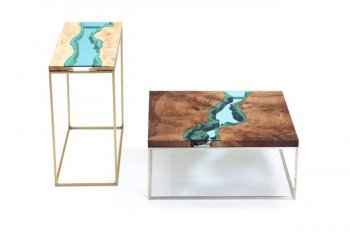 I create because I love to. It's so much fun and a pleasure to go to work. My pieces are handmade, in the truest sense of the word. I make one piece at a time and give it my full attention, starting with a tree and ending up with functional art. I love the idea of taking a discarded tree and giving in new life. I think the natural world is beautiful, and I love what I do.
© Greg Klassen
© Greg Klassen
While other woodworkers might find ways to hide, fill in or work around the imperfections found in wood, Klassen boldly highlights these irregularities, making them the focal point of his work, inviting us to come in closer and examine what's there, altering our perception of what's perfect and what's not. Ultimately, we come to understand that it's our perception that's faulty, giving us a dualistic view of the world, and not necessarily the material itself. To see more, visit Greg Klassen.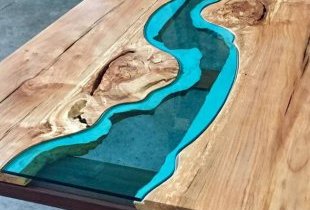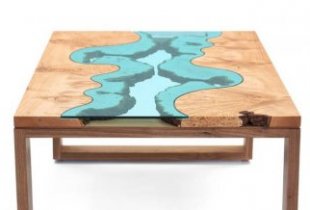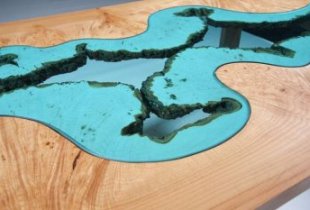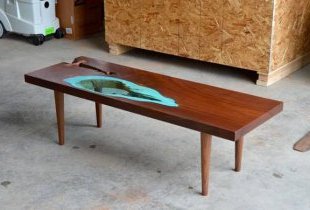 Source: www.treehugger.com